Food Distribution with "Just One Project" #USA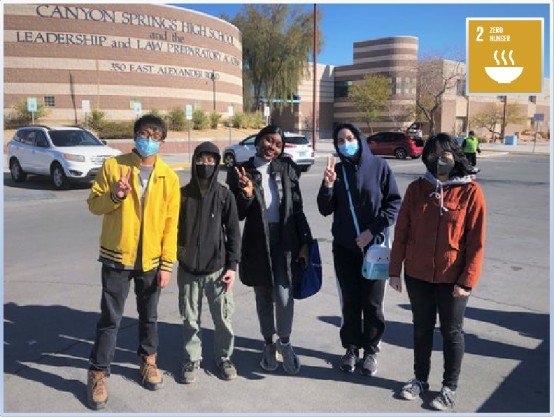 On January 22, 2022, Shine City Project volunteered with The Just One Project. The Just One Project is a local, non-profit organization that inspires others to be involved and make a difference to build stronger and healthier communities.
One of their activities, "Pop Up & Give," connects volunteers through its mobile food pantry, providing and delivering groceries to food-insecure individuals, families, and seniors at more than thirty locations across Southern Nevada every month.
Five Shine City Project volunteers met at Canyon Springs High School, one of many Pop Up & Give locations. Preparations were already underway for the start of the Pop Up & Give, and cars were already queuing in front of the school. Volunteers were divided into two group roles: collecting information from those in the queues and helping to distribute food such as canned goods, applesauce, cheese, and eggs.