Family Festival for Peace #Benin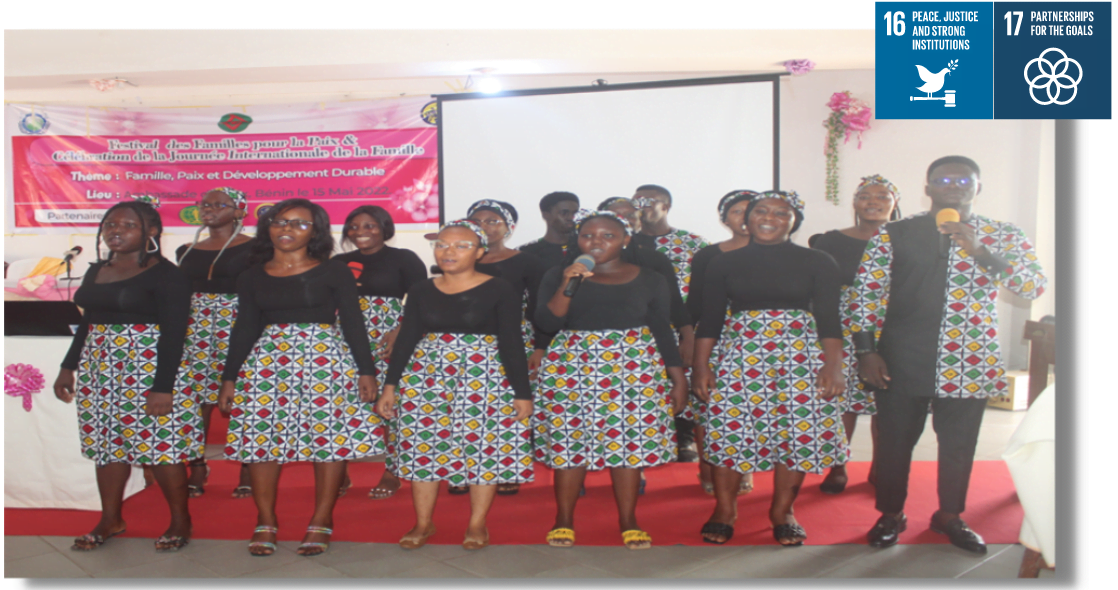 The Family Festival for Peace was held at the Peace Embassy on May 15, 2022, organized in collaboration with the International Association of Youth and Students for Peace (IAYSP), the Women's Federation for World Peace (WFWP), and the Universal Peace Federation (UPF).
The event was covered by Benin National Radio and Television https://youtu.be/rZWfq8guwaE. A further six other press organizations were also involved, who are recognized by the Beninese State.
Around the theme, "Family, Peace and Sustainable Development," three panellists moderated as follows:
Sub-theme of the first panel, "The role of women in the search for family harmony, peace in Benin and Africa."
This panel was moderated by three women leaders namely:
Ms. ABATA, President of the NGO IDUNU
Ms Helena, Assistant to the Founding President of Verechaguine University
Mrs LOKO Jeanne, President of the Federation of Women for World Peace (Benin)
Sub-theme of the second panel, "Youth and marriage culture in Benin and Africa: What perspective for peace and development."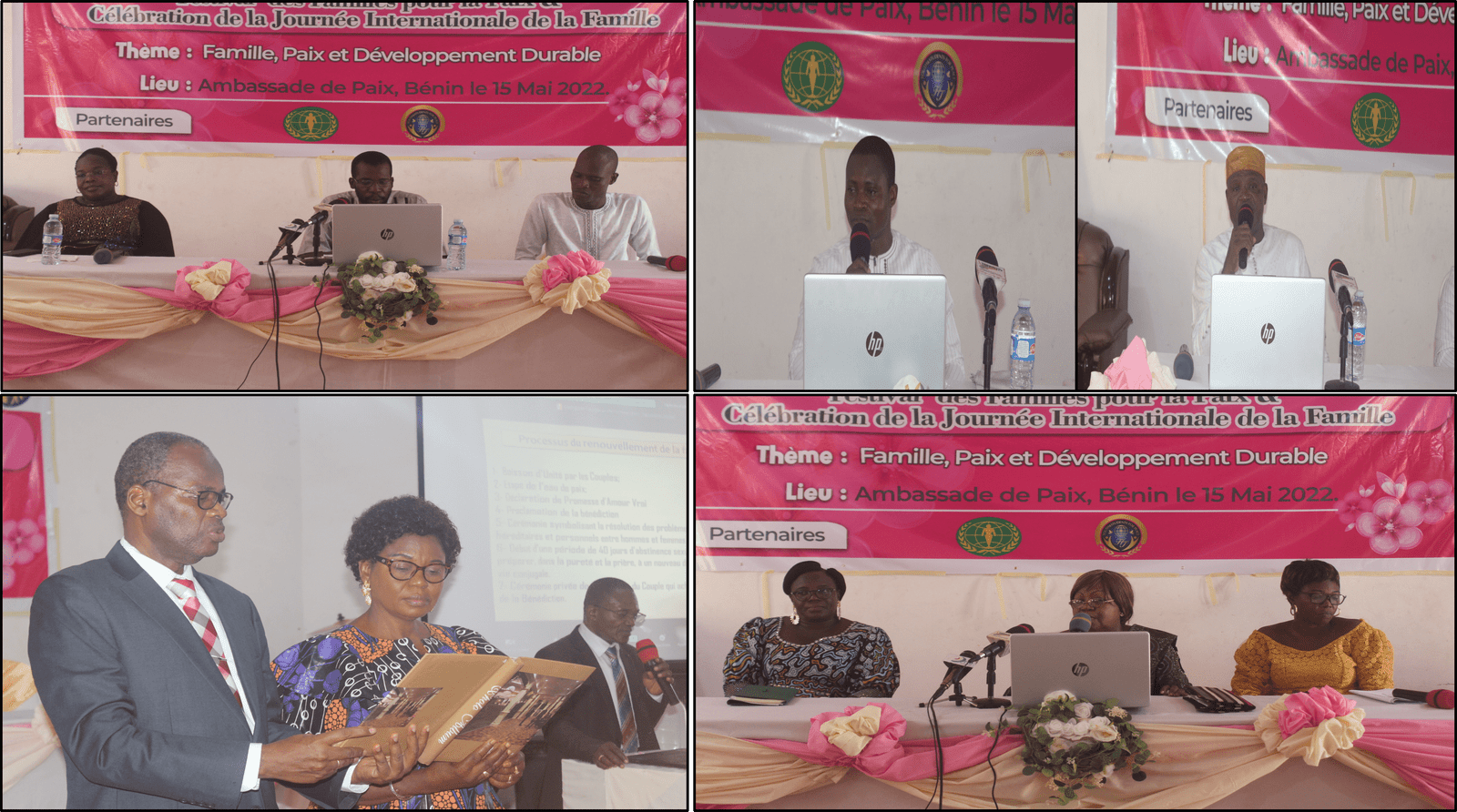 Three young leaders moderated this panel:
Mr. HOUINSOU Didier, President of the NGO Agir Plus
Ms ODJO Solange, Ouémé Departmental Director of the Ministry of Social Affairs and Microfinance
Mr. Gaétan DANDJESSO, President of IAYSP Benin/West Africa
Panel three sub-theme, "The role of mayors and parliamentarians in preserving and promoting family values."
Two mayors moderated this panel:
Mr Nestor IDOHOU, mayor of the Sakété municipality
Magloire AGOSSOU, mayor of the Dogbo municipality
Two messages of gratitude and congratulations were given respectively by the mayor of Dogbo and the former minister of Culture and Tourism, Professor Soumanou SEIBOU TOLEBA.
The entire program was enhanced by fine performances of the artistic and cultural group, Sun Hak.