Face-to-face Recognition of Youth Ambassadors for Peace #Uruguay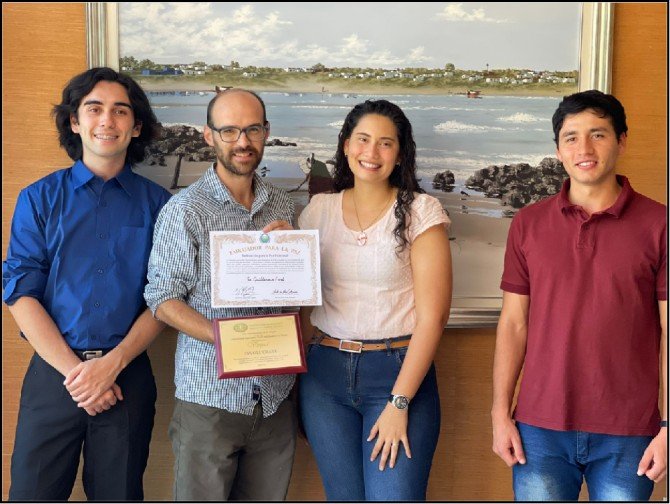 In 2021, IAYSP held the event "Virtud," in which the first two Youth Ambassadors for Peace were recognized. However due to the pandemic, bestowing awards in-person was not possible and postponed.
Therefore, at the beginning of year 2022, one of the first activities set as a goal was re-scheduling the ceremony to recognize these ambassadors. On February 25, alongside IAYSP staff, Ximena Del from the organization "En Tribu" and Guillermo Fork from the organization "Involucrate" were distinguished and celebrated for their work.
Both recipients were grateful and committed to continue in working together with IAYSP; pursuing volunteer development in Uruguay.