Developing the Youth Project: The Filial Heart of Thailand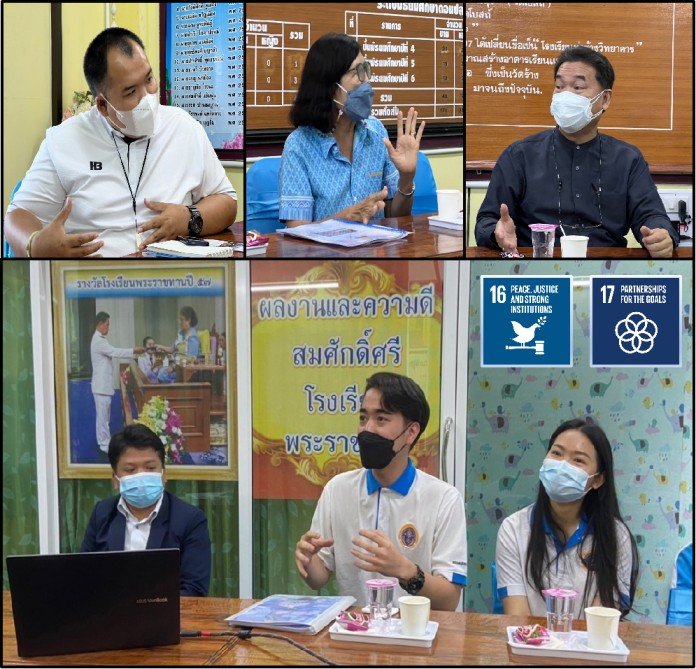 The filial heart is the topic of the Thai youth project, which takes place in Tha Chang Wittayakarn School Singburi Province.
The school director, two teachers, and five staff from IAYSP organized a meeting where they discussed the following:
Plan preliminary online youth forum activities with the Secondary Education Service Area Office of Singburi-Ang Thong Province. In addition, during March 2022, efforts in publicizing the activities of the foundation with educational institutions in the area were shared.
Plan to present project activities with personnel in Tha Chang Wittayakarn School, Singburi Province to create understanding and mutual agreement; leading to the signing of a memorandum of agreement for further monitoring and evaluation.
Plans for organizing youth leadership development camps at a high school level catered for fifty to one hundred participants in March, 2022 (semester break). Assess budget allocation with assistance from network agencies in the area of Sing Buri Province.