Coastal and Clean Up drive and Mangrove Planting and Rehabilitation (Philippines)
Last March 20, 2021, there were 400 mangrove saplings successfully planted in the Barangay Dancalan Sea Wall, Donsol, and Sorsogon, supporting the Billion Trees Project.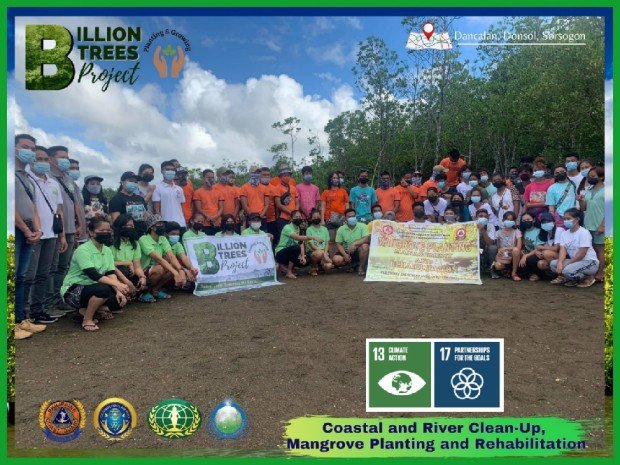 With a total of 87 participants, the 904th Coast Guard Auxiliary Squadron and the Coast Guard Auxiliary District Bicol conducted a Coastal. For the activity, the River Clean up and Mangrove Planting and Rehabilitation spearheaded by Captain Maria Delilah S. Valeza, in cooperation with IAYSP Albay Chapter, Universal Peace Federation, Women's Federation for World Peace and participated by 50 youths from different Youth Organizations in Donsol, Brigada Ekolohiya, SK officers of Donsol and Barangay Dancalan officials started the day around 6:30 am.
Overall the activity resonated with the truthfulness of the phrase
"coming together is a beginning, keeping together is progress, and working together is a success"
as Edward Everett Hale said.