Coastal and Cleanup Drive and Mangrove Planting and Rehabilitation #Philippines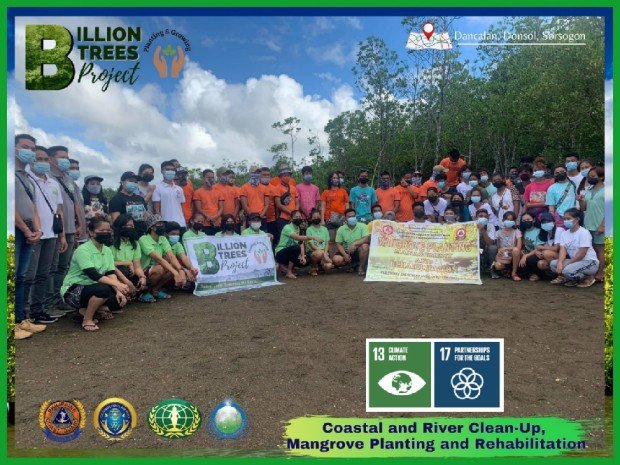 On March 20, 2021, four hundred mangrove saplings were successfully planted in the Barangay Dancalan Sea Wall, Donsol, and Sorsogon, in support of the Billion Trees Project.
With a total of eighty-seven participants, the 904th Coast Guard Auxiliary Squadron and the Coast Guard Auxiliary District Bicol conducted a coastal cleanup. For the activity beginning at 6:30am, the river cleanup and mangrove planting and rehabilitation spearheaded by Captain Maria Delilah S. Valeza eventuated in cooperation with: IAYSP Albay Chapter, Universal Peace Federation, Women's Federation for World Peace, fifty youths from different youth organizations in Donsol, Brigada Ekolohiya; SK officers of Donsol, and Barangay Dancalan officials.