Cleaning Project #Cambodia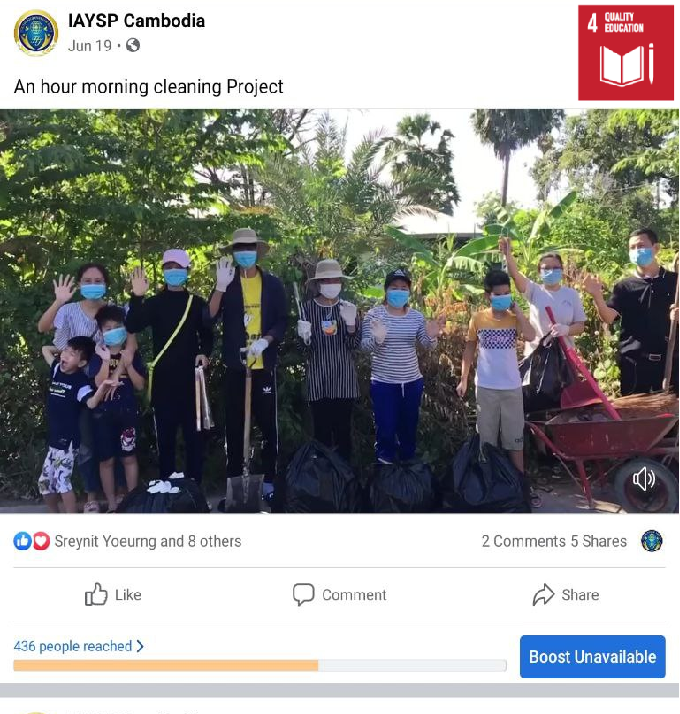 IAYSP Cambodia organized a cleaning project on June 19, 2021, in Phnom Penh city.
This project aims to instil young people with knowledge regarding the significance of the environment, and the crucial role the environment plays in healthy living and life on planet earth. Earth is a home for different living species, and we all are dependent on the environment for food, air, water, and other needs. Therefore, every individual needs to save and protect our environment.
This conference is also essential to achieve the United Nation's Sustainable Development Goals (SDGs).