Character Education #Cambodia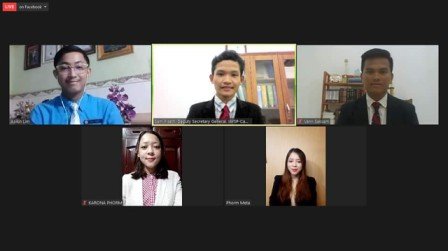 IAYSP Cambodia presented character education webinar on the theme, "Youth and Morality" on October 6, 2020, through Zoom and Facebook Live.
The online event reached 3,720 people, with 1,600 views, and around thirty-seven participants on Facebook Live. The speakers from different sectors shared perspectives and initiatives in various programs.
Through the webinar, Cambodian youth were encouraged to reflect on moral values such as: humility, truthfulness, honesty, respect for elders, tolerance, courtesy, the spirit of service and sacrifice, affection, sympathy, love, and cooperation; which are necessary among the youth for proper character and personality development.