Celebration of International Women's Day (Democratic Republic of Congo)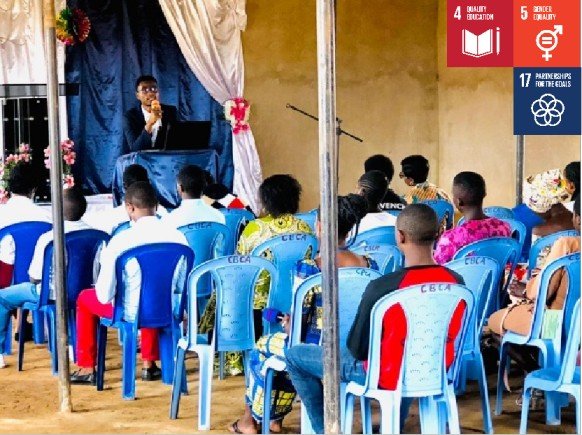 On the occasion of International Women's Rights Day, the IAYSP-Democratic Republic of Congo, a branch of the city of Lubumbashi, had been invited by the Ministry of Youth for Christ, an association of Young Christians belonging to the Protestant Church Baptist Community in the Center of Africa, to animate and present a conference on the theme: the values ​​of women and educated girls in society. Thirty young people, among whom 20 young girls were present.
It is envisaged that a memorandum of understanding will be signed between the two organizations soon.