Celebrating the International Youth Day #Nepal
IAYSP Nepal celebrated UN International Youth Day on August 12, 2020. A webinar session was held with the topic, "Going Through And Beyond Covid-19 Pandemic & Youth Psychology."

The panelists present were Mr. Prakash Babu Thapa, the Chair of FFWPU, Nepal President; Rupsingh Bhandari, IAYSP South Asia Director; and Dharmee Bhusal, IAYSP Nepal President.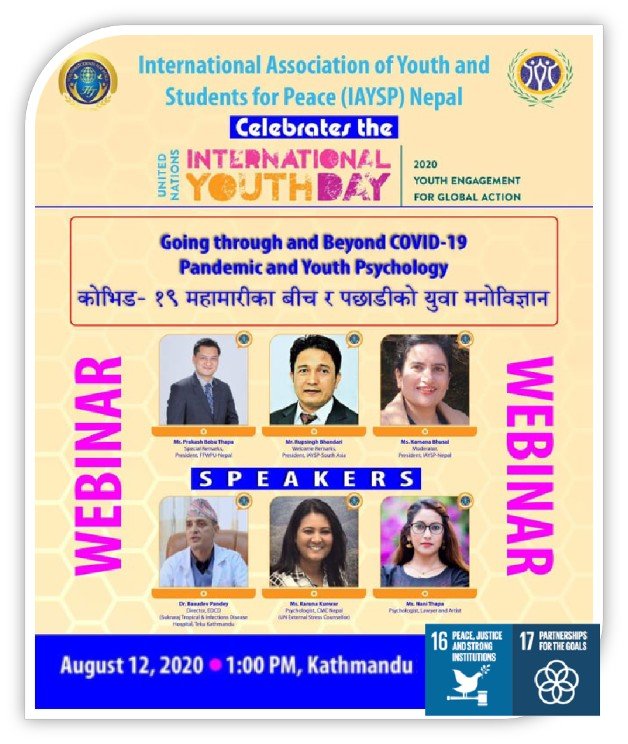 Looking to the future, plans are being prepared to encourage youth, with the help of Hon. Ek Nath Dhakal, in giving education, together in alleviating the traumatic situation of suicide cases raising in the nation and find solutions in collaboration with Nepal Manokrati Expert.