Billion Trees Planting and Growing Project #Philippines
IAYSP organized meetings and the billion tree planting orientations to teaching the participants how to seed and care for the trees, and also went out and inspected the planting grounds. More than seven hundred seventy participants joined, planted one thousand seven hundred seeds, and investigated growing trees that they had previously seeded.
Below, are accounts from the planting activities:
The first event was in Palawan where IAYSP, with the Tong-Il Moo-Do team, conducted a tree planting activity to create a healthier and sustainable environment for the area.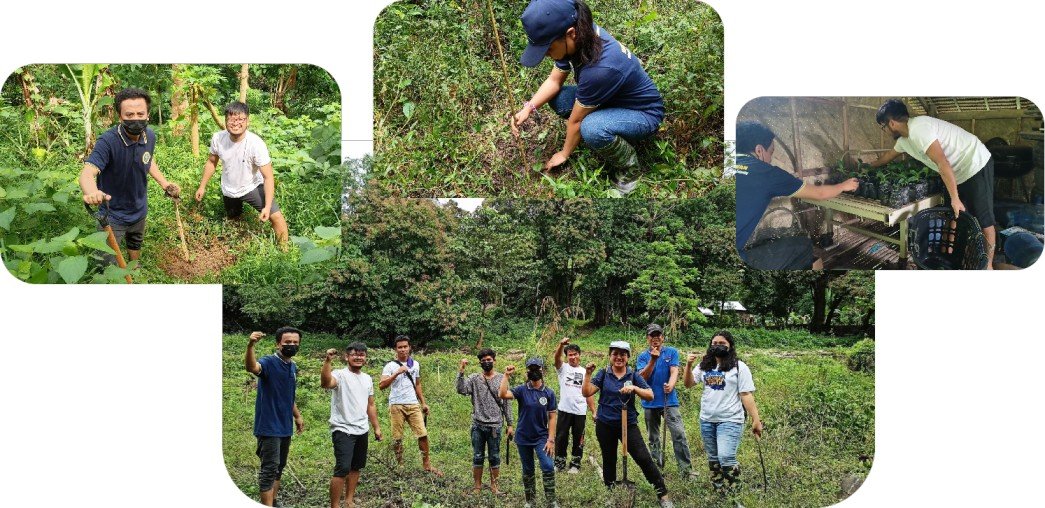 At the end of the activity, the team planted a total number of one hundred marang seeds, benefitting from the Billion Trees Project initiated by IAYSP Philippines.
The next activity brought eighty-nine participants from different affiliated organizations and government service-oriented organizations.
DENR NCR provided four hundred seedlings comprising of ipilipil, molave, and acacia. The volunteers experienced the beauty of the Lamesa Watershed and came to understand the responsibilities of helping the environment to recover from deforestation and illegal logging in the past several decades.
Furthermore, a follow-up activity was conducted on November 24, at Upper San Agustin, Bauang, La Union; to commemorate the MOA Signing of A Billion Trees and Growing Project at Marand Beach Resort that occurred the previous year on September 12.

This day was a two-in-one activity – tree planting and growing project, followed by food distribution to all students of San Agustin Elementary School. There were two hundred teachers, youth, children, and volunteers in participation. The participants planted around two hundred seedlings of narra and mahogani, and they managed to feed hundreds of children during the food-feeding program.
Lastly, Palawan Chapter engaged with Naval Forces West and established a Mangrove Tree Planting Program. The activity took place at Brgy. Buenavista, Puerto Princesa City, Palawan, in contribution to the Billion Trees Project.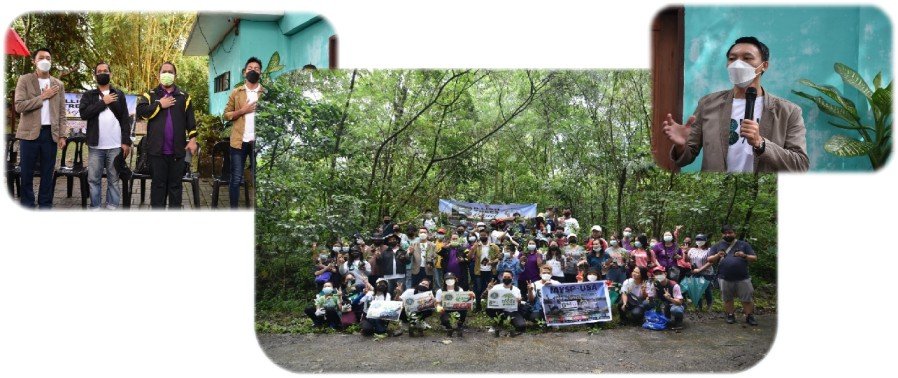 The activity was participated by: personnel and reservists from Western Command, Naval Reserve Center-West, Civil-Military Operation Unit-West, 41st Air Force Wing Reserve, four hundred eight Palawan Community Defense Center, residents, and officials from Barangay Buenavista. Through this activity, one thousand mangrove saplings were successfully planted.
The Billion Trees Planting and Growing Project was graced by the National Chairman of IAYSP Philippines, Dr. Leo Angelo T. Halog; IAYSP National President, Mr. Rene T. Lansangan; and IAYSP NCR Chapter President Mr. John Rhodbert Gregorio.
As well, this event would not have been possible without our partners: Sanchez Group of Companies headed by CEO, Mr. Felix Sanchez, who sponsored our food for the feeding program, represented by Ma'am Evelyn Jose; The Principal of San Agustin Elementary School headed by Ma'am Gemma P. Gapuz, together with all the teachers in the school; Confederation of Ilokano Association, Incorporated, Samahang Ilokano (CIASI) San Agustin Chapter, headed by Amado Garcia Jr.; and the Sangguniang Kabataan Upper San Agustin headed by Hon. Patrick M. Garcia, represented by Sir Renz Mark Subala; with the Barangay Council, headed by Hon. Ronilo F. Cabinet.