Sixth Filial Heart of Thailand Youth Forum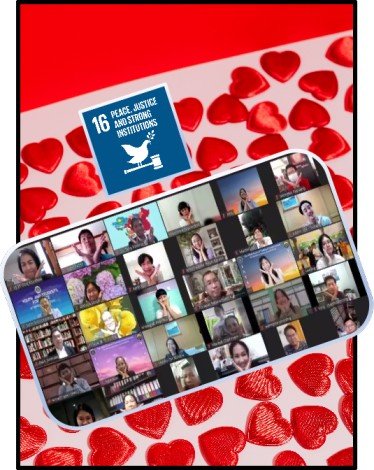 The sixth online youth forum occurred with the title, "The Seed of Gratitude To Sustainable Success." The forum is part of a project, The Filial Heart of Thailand Youth Forum, which took place on December 17.
The target audience was youth, student council, and high school students in the central region Pathum Thani Province, piloted by the student council and high school students in Pathum Thani Province.
In the Office of Secondary Education Service, Pathum Thani Province has twenty-two educational institutions. Under the Pathum Thani Provincial Administrative Organization, there is one educational institute involving four hundred people in total.
The main program incorporated speeches and presentations from the following: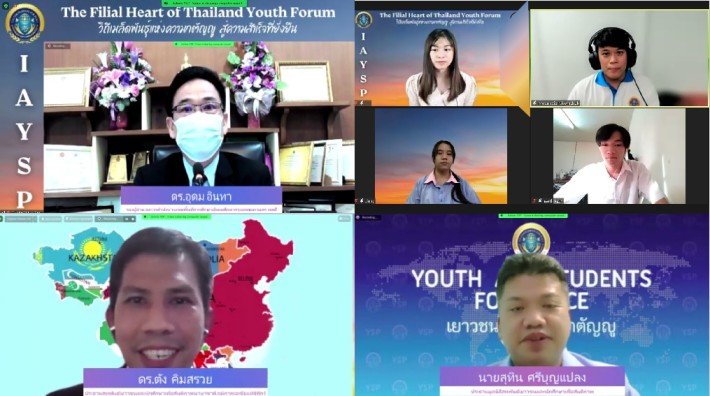 Wen Yi Chin Bundit, Chulalongkorn University moderator.
The Chairman, Dr. Udom Intha, gave the opening speech. He performs duties as the Deputy Director of Pathum Thani Secondary Education Service Area Office.
Moonoie Niyomchok, YSP Vice-President, Chulalongkorn University graduate.
Natsinee Srinut (Jinnie), a Mathayom Five student at Suankularb Wittayalai Nonthaburi School.
A representative from the participants. He presented a project titled, "We beside you all", which was shown in the S!NERGY Talk-Asia Pacific competition.
Paphonthanai Srinut, from the students' council of Sam Khok School in the province.
Words of gratitude from Mr. Sutin Sriboonplaeng, YSP President.
The closing was directed by Dr. Tang Kimsruy, President of IAYSP TH Asia Pacific 1, who sang songs of inspiration.
The total number of registrations through the provided link was one hundred twenty names from twelve educational institutions through Zoom, one hundred twenty-five viewed on Facebook and twenty-five joined on Youtube Live.