5,000 Mangrove Tree Planting #Philippines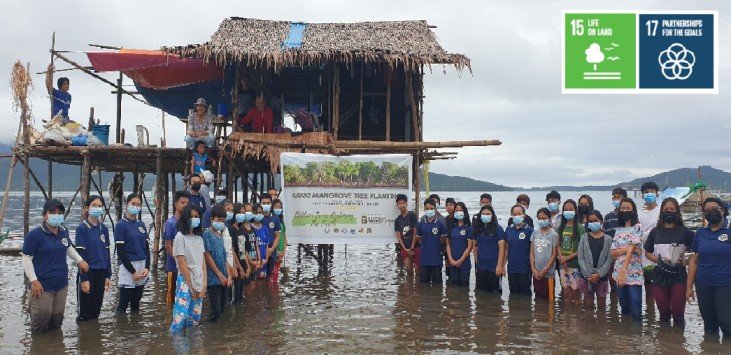 During March 13 – 14, 2021, IAYSP Palawan Chapter organized a two-day program, "5,000 Mangrove Tree Planting," to support and participate in the Billion Trees Project initiated as a global youth project. The program was in partnership with the Interreligious Association for Peace and Development (IAPD) Palawan and the SK Federation of Brgy. Buenavista, held at the coastal area of Brgy. Buenavista, Puerto Princesa City. Upwards of three thousand mangroves were planted, and future activities will be scheduled to accomplish the goal of planting five thousand seedlings.
This activity brought sixty-seven people together of all ages, young and old, to participate and contribute to the restoration of the greens on Earth.