1st Service Project for the victims of typhoons in the Philippine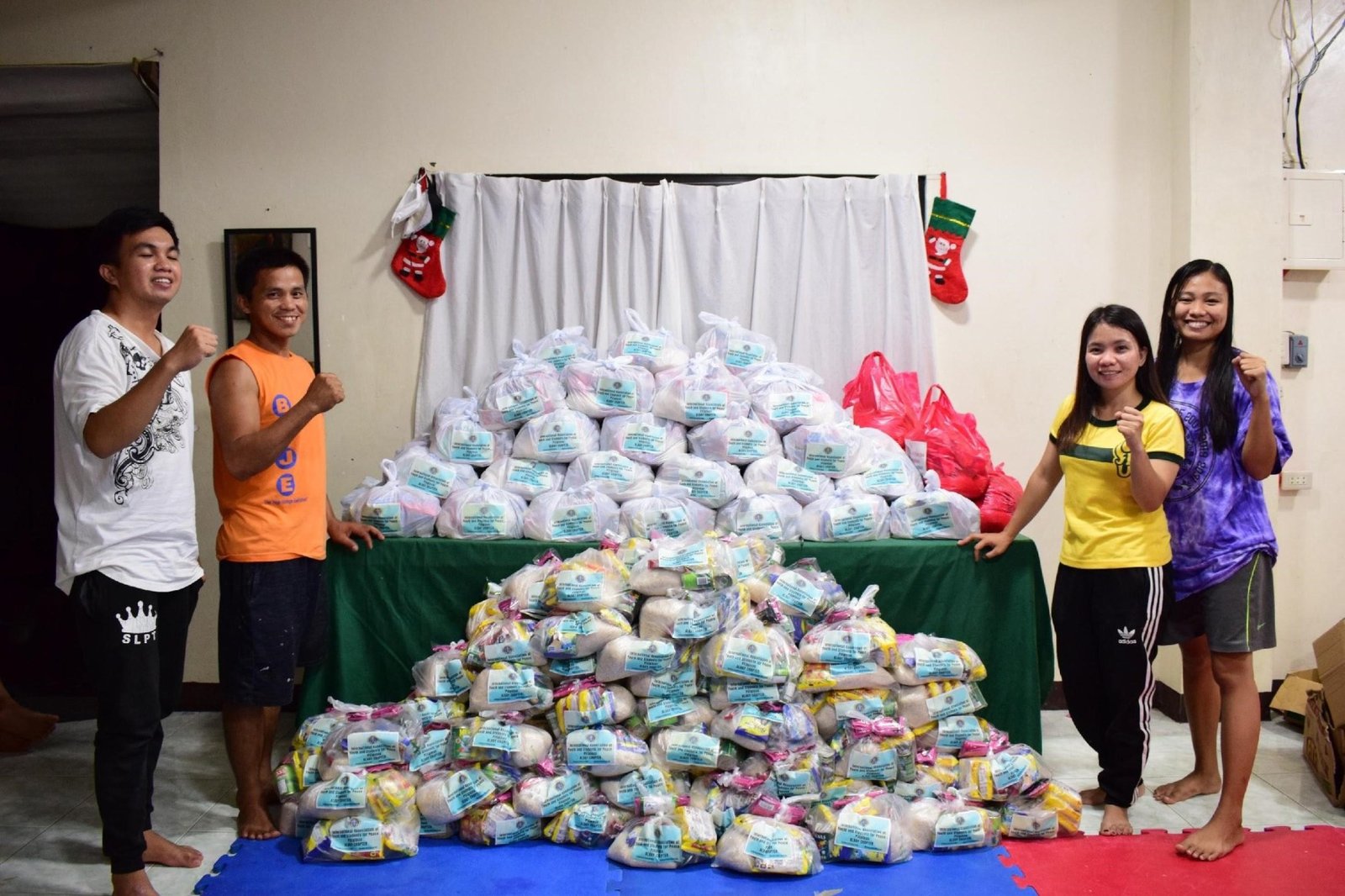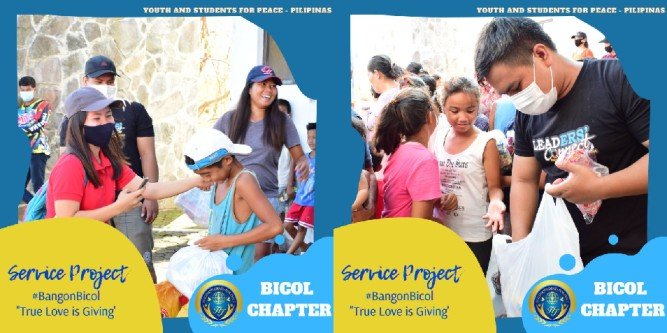 The IAYSP-Philipinas initiated a call for donations for the ones harmed by the recent typhoon; in partnership with Universal Peace Federation-Bicol, and Tong-il Moo Do-Bicol. Besides, YSP- Bicol conducted a service project entitled: "True Love is Giving" last November 15, 2020, at Barangay Naga, Tiwi, Albay. The activity started at exactly 1:30 p.m, and the distribution of reliefs ended at 2:30 0'clock in the afternoon. This program was conducted to give love to the victims of typhoons, whose house and agriculture vanished.
Ms. Jayandan M. Malle, the head coordinator of the project, lead the dissemination reliefs. The participants were lined up for an organized distribution owing to the area's capacity. The people in that place were very thankful, especially their Barangay Chairman, Mr. Avelino D. Lovedoria. The reason was that even though their district is far apart, YSP still chose to conduct an activity there.
This implemented activity is related to SDG #11, which is about sustainable cities and communities, and SDG #17, which talks about partnerships for the goals. The project cannot accomplish a successful end without the cooperation and support of the sponsors and donors.