First Service Project for the Victims of Typhoons #Philippines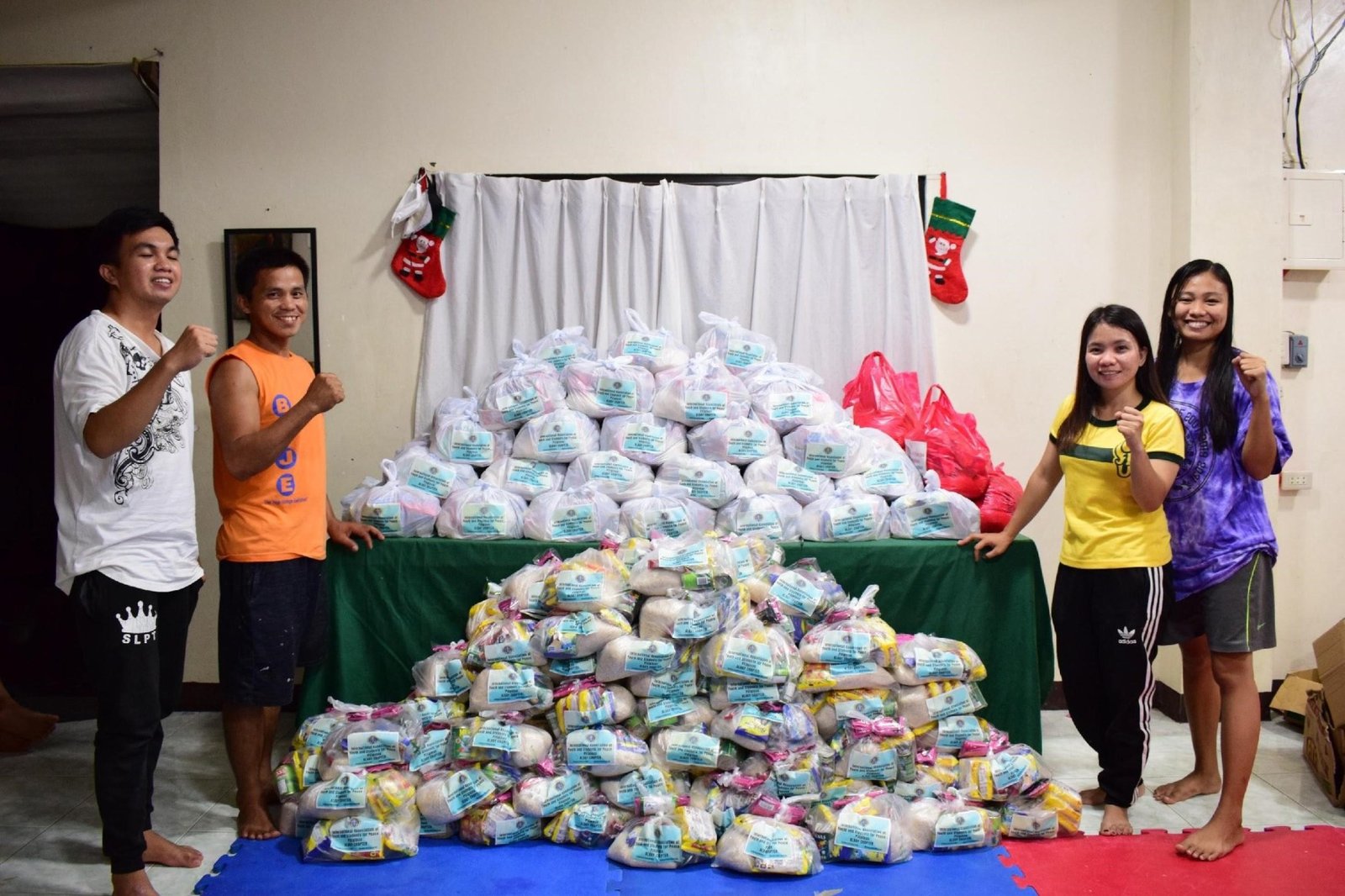 The IAYSP Philippines, together with Universal Peace Federation-Bicol, and Tong-il Moo Do-Bicol, initiated a call for donations for typhoon victims. YSP Bicol conducted a service project entitled, "True Love is Giving" November 15, 2020, at Barangay Naga, Tiwi, Albay. The activity partook from 1:30pm – 2:30pm with the distribution of relief packages. This program presided over to provide love and support to the victims of typhoons, many who have had their house and agriculture vanguished.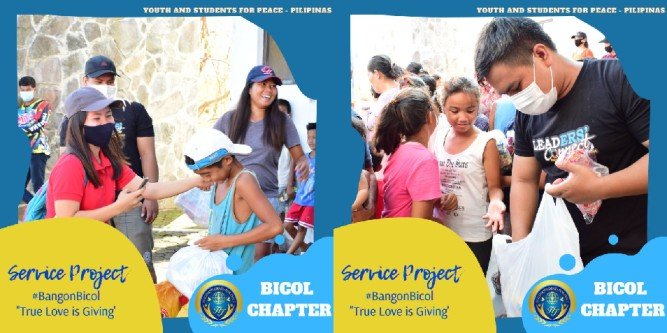 Ms. Jayandan M. Malle, the head coordinator of the project, lead the dissemination relief effort. The participants queued in line for an organized distribution owing to the area's capacity. Relief package recipients were very thankful, especially their Barangay Chairman, Mr. Avelino D. Lovedoria, who noted that even though the two districts are far apart, YSP still endeavoured to conduct activities with the same spirit and energy.
This implemented activity relates to SDG 11, Sustainable Cities and Communities; and SDG 17, Partnerships for the Goals. The project cannot accomplish a successful outcome without the cooperation and support of sponsors and donors.