13 Service Projects were conducted for 2,000 victims of typhoons in the Philippine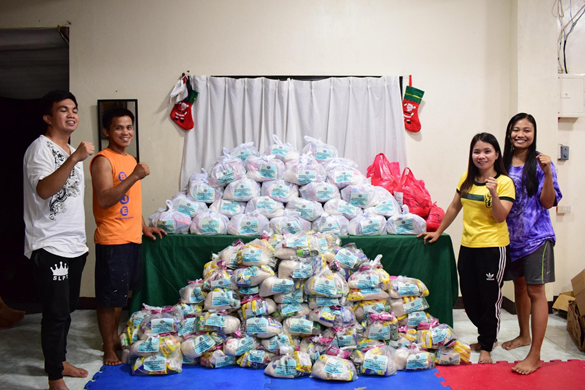 The IAYSP-Philipinas, in partnership with Universal Peace Federation-Bicol, HJ-Youth Leadership Training International (HJ-YLT International), Tong-il Moo Do-Bicol. Besides, YSP- Bicol and in cooperation with the Local Government Unit (LGU) of Brgy. Daraitan and Local Government Unit of Municipality of Baggao, Cagayan Valley Region, conducted 13 service projects with 150 volunteers.
This project and community service were conducted to give love, offering aid and support to the affected families of Typhoon Ulysses (Vamco), which hit the Philippines last November 12, 2020.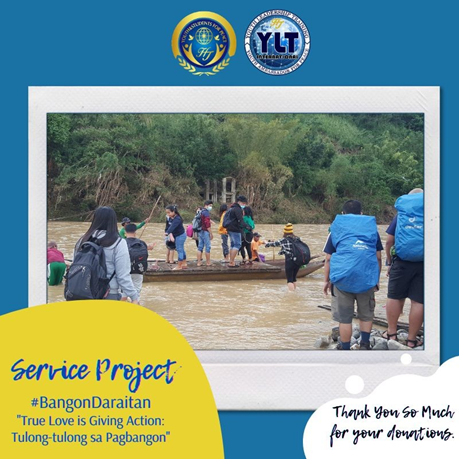 There have been 2000 direct beneficiaries from the areas they went to, such as  Barangay Naga, Tiwi, Albay, Brgy. Kasiglahan Village Elementary School, Rodriguez, Rizal, Brgy. Daraitan, Tanay, and more.
They had different titles for the project, which would show their focus every time they held the program. Some of them were: True Love is Giving, Tulong-tulong sa Pagbangon: Recovery Assistance, True Love in Action: Tulong-tulong sa Pagbangon.
They initiated a call for donations for the ones harmed by the recent typhoon, distributed relief, made operations to give food packs and essential utilities, and did community services. That involved cleaning the houses which got vastly destroyed by the typhoon, a Food Feeding Program for the children who lived in that evacuation center, giving aid and support.
Rice, basins, and pails were given to, at least, help them provide their basic needs for days. HJ-YLT International took the initiative so that twenty families could receive a mini stove and galvanized roofs to help them start restructuring their houses.