Youth Peace Road #DR Congo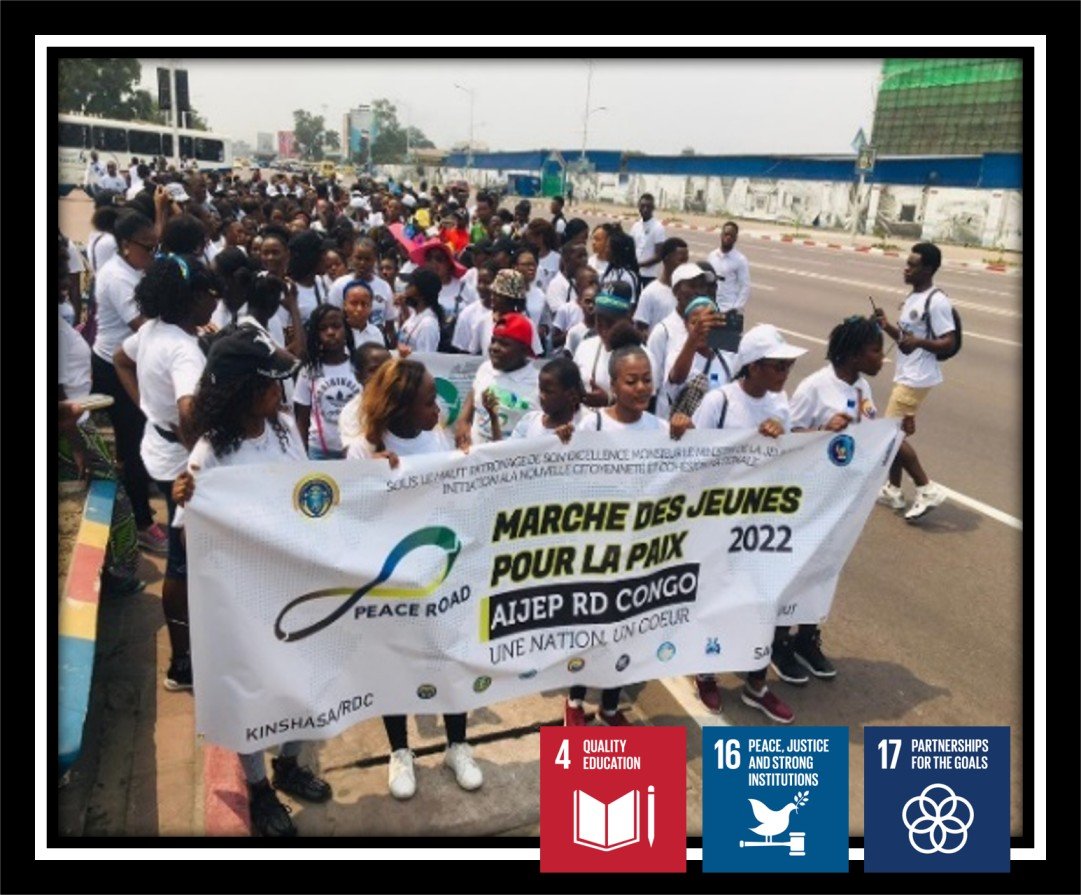 IAYSP-DR Congo organized Youth Peace Road on 20 August 2022 in Kinshasa.

To promote peace initiatives, Youth and Students for Peace DRC, in collaboration with the Ministry of Youth, Initiation to the New Citizenship and National Cohesion, organized a youth march for peace in the Democratic Republic of Congo.
The walk began at the esplanade of the People's Palace – parliament.

They read the purpose of the activity and a message on peace to the public in the presence of political authorities, ambassadors for peace, and young people from different parts of Kinshasa city. The Peace Road was undertaken across 4km with joy and enthusiasm to manifest the desire to establish peace throughout the national territory, especially in the eastern part of the country, which has suffered from the horrors of war for about three decades.
At the end of the march, the Youth of IAYSP DRC submitted a memorandum to the Cabinet Director of the Minister of Youth, a message in which IAYSP expressed their wish to accompany the Congolese Government in the materialization of its youth education program. This speech was followed by a performance of songs by the New Hope choir, expressing the ardent desire to build a nation of peace.