Youth Heroes Award (Gabon)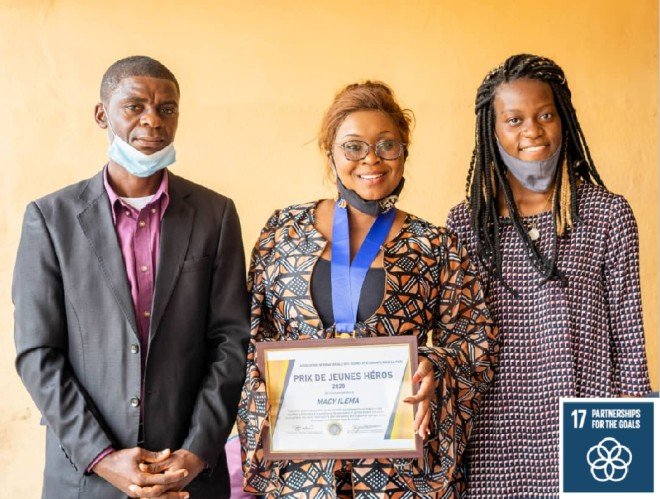 On December 23th, 2020, YSP-Gabon awarded Macy ILEMA, a Gabonese musician artist, as one of the Youth Heroes' and the 2nd place winner of  the S!NERGY Central Africa.
The awards ceremony was held on the premises of the company Mini-Presse, where 17 people participated and two media channels were casting the event. The exchange was also very informative and inspiring.