Youth Ambassador for Peace Award (Burkina Faso)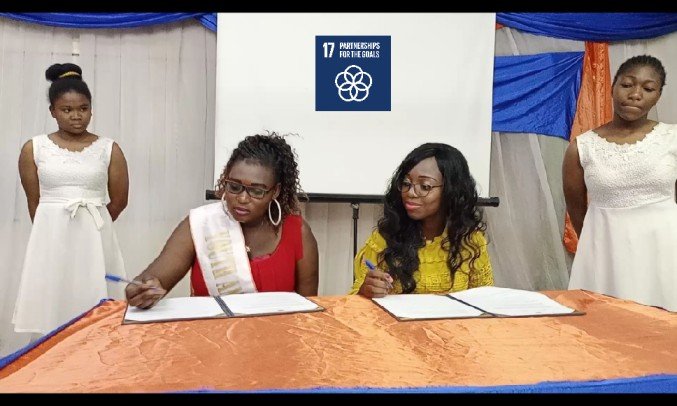 IAYSP-BURKINA FASO, in partnership with RJPE (Reseaux des Jeunes pour la Protection de l'Environnement), with 80 participants, organized the distinction of Youth Ambassador for Peace on 20 March 2021; in Burkina FASO, OUAGADOUGOU at National School of Customs (Ecole National des Douanes).
First of all, MC (Mr. Pang Il DIARRA and Djelika GUIGMA) gave the orientation of the ceremony, and they had an opening remark from Mr. Sidi GUIGMA, a representative of Ambassador for Peace. After that, there was a presentation of association RJPE by Mr. Gilles ZIGANI, statutory auditor of this association, and Mr. Steeve RAMDE, the General Secretary of RJPE.
Then, there was one more presentation about IAYSP by Bokkun NONGUIERMA, the IAYSP Sub Regional President (North AFRICA). It showed the vision, role, and goal of IAYSP for the Youth. In the next step, the General Secretary of UPF BURKINA FASO, Mr. Thomas Diarra, showed the 5 Universal Principles. These are very important for the orientation of YSP's new Youth Ambassador for Peace.
Before finishing, Ms. Divine KABORE, the President of IAYSP BURKINA FASO, presented the new Youth Ambassador for Peace, Ms. Laurelle KERE, and YSP gave the distinction.
It was an honor for Ms. Laurelle KERE to receive this distinction, and she was very excited to take over Peace in our Nation. Also, all members of RJPE were very happy that her President received this distinction, and they want to work together with IAYSP for Peace and education of Youth. We received the congratulatory word from Ms. Divine KABORE, who focused on Ms. Laurelle KERE and her new mission.
In the end, YSP signed the MOU between IAYSP and RJPE.