"United Colors of Europe" Central Region Youth Forum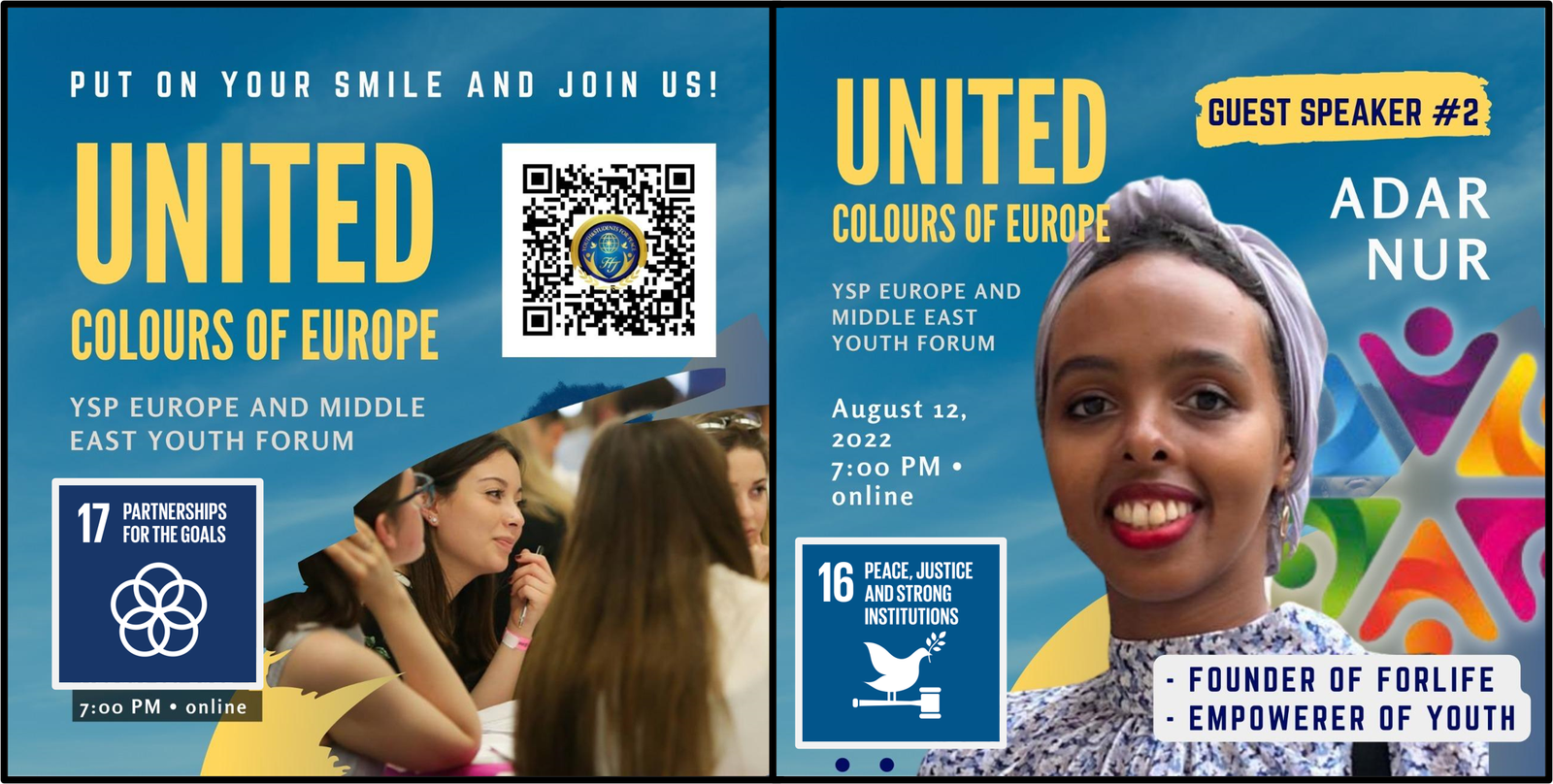 On August 12, 2022, on the occasion of the International Day of Youth, IAYSP central regional chapters worked together to organize an online youth forum on cultural diversity. It was officially hosted by IAYSP EUME with the title, "United Colors of Europe," with the main focus on the importance of being and becoming a global citizen.
The event featured three guest speakers: Anna Canova, Adar Nur and Amina Meshnuni.
The speakers shared their experiences on cultural migration, especially regarding their humanitarian work with different NGOs. They gave very moving and inspirational talks regarding the beauty of living for the sake of others from various countries and ethnicities, and how to feel at home anywhere in the world.
The online event had an audience of 25 people.