S!NERGY X Cameroon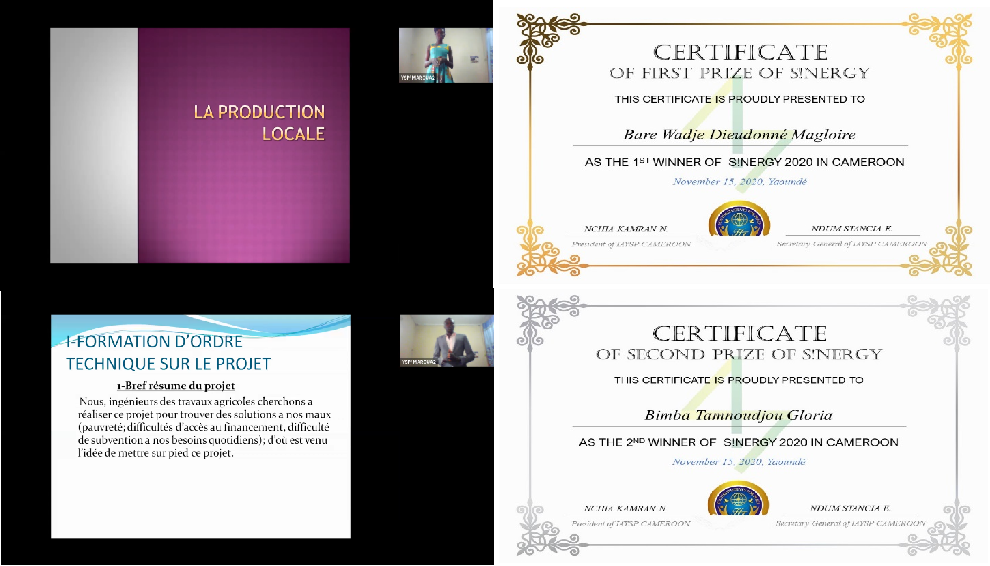 IAYSP Cameroon organized a S!NERGY program over Zoom on November 15, 2020, at 3 pm with a total of twenty-five participants. Mr. Achille Mounada, IAYSP Sub-Regional President of Central Africa, and the Secretary-General were present at the event.
Two participants qualified for this S!NERGY program. Ms. Mbimba Gloria presented a project on local production. Barra Maglorie, an engineer, shared a project on sheep fattening in the northern part of Cameroon. They are both studying at the University of Maroua in Cameroon. Based on the judges' evaluation of their presentations, presenter Barre Magloire won the first prize, and Ms. Mbimba Gloria followed in second place.
Mr. Barre Magloire will be representing the nation at the Sub-Regional level S!NERGY event that will be held on December 6, 2020. The two awardees were profoundly excited and grateful to receive the S!NERGY award and perceived the award as bringing increased value to their projects. They both promised to enhance their involvement with the IAYSP vision and activities.