Service Project #Philippines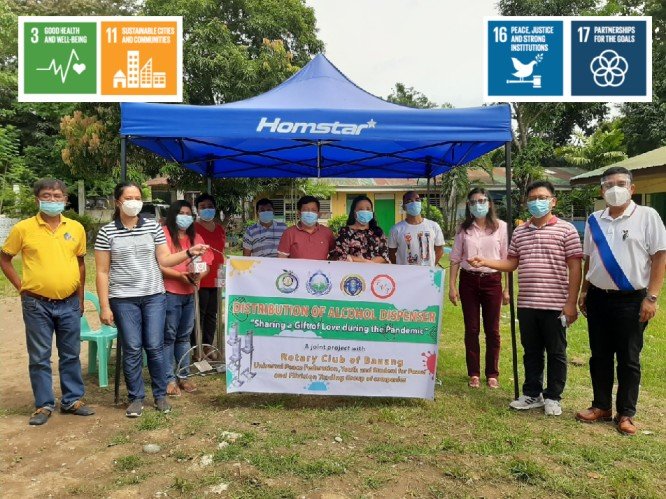 On September 24, 2020, the Universal Peace Federation La Union Chapter, together with Youth and Students for Peace and La Union Chapter, conducted a "Service Project: Distribution of Alcohol Dispenser," with the theme, "Sharing a Gift of Love during the Pandemic."

Present in the distribution was the Mayor of Bauang, La Union Dra. Menchie Lomboy de Guzman; Mr. Froilan Matbagan, Vice-President of Youth and Students for Peace Philippines; Engr. Felix Sanchez owner, and CEO of Greater Good Aggregates; Ms. Lorefe Casison, President of Rotary Bauang; and other volunteers.

Materials were distributed to: High School Principal, Myrna Ligas; Principal Jennifer Mejia, Principal Roxanne Pascual, Principal Oscar Gachalian, and Principal Nelson Martinez.