Reflection Workshop on the occasion of the National Heroes Day Lumumba and Kabila #DR Congo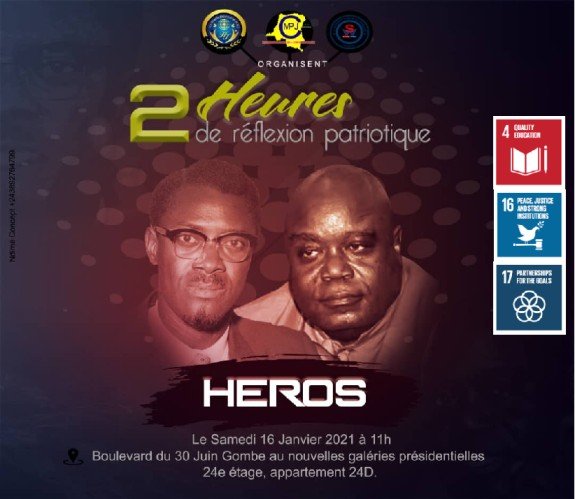 On January 16, 2020, IAYSP DR Congo organized a reflection workshop, at the New Presidential Gallery Building, in the city of Kinshasa. There were fifty-three on-site participants and one hundred forty attending online on Zoom and Facebook.
The International Association of Youth and Students for Peace (IAYSP) DR Congo co-organized with the Cabinet Short Way Consulting and the Youth Movement (MPJC) to deliver a reflection workshop on National Day. The purpose of the workshop was to materialize an education program on peace, security, prevention, and peaceful conflict resolution; dedicated to the National Heroes Emeri Patrice Lumumba and Laurent Désiré Kabila.
On this occasion, officials from youth organizations addressed subjects focused primarily on the purposes of the program in the context of the Democratic Republic of Congo – particularly in the eastern, southern, and central parts that are plagued by insecurity due to a mounting presence of militia and armed groups.
It was also an occasion to officially present the winners of the first edition of the Young Heroes Award, to stimulate young people to increase participation in preparation for the next edition.