Rally of Hope and S!NERGY x Uruguay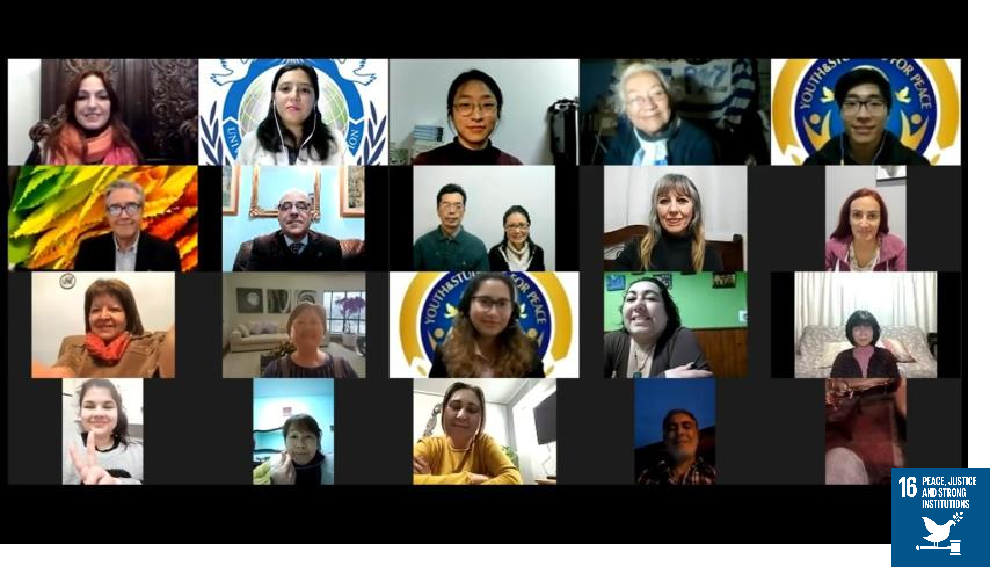 UPF Uruguay chapter, in conjunction with IAYSP, held the first online seminar of Ambassadors for Peace 2021.
Different presentations were given that sought to train the participants as future representatives of peace, highlighting the value of virtues, family, and living for the sake of others to building a world of peace.
IAYSP was presented at the event as an organization, accentuating the value of character and integrity to be a Young Ambassador of Peace, and the fundamentality for young people to collaborate with one another to construct a better society.
During this event, thirty people participated – of which six were appointed as Youth Ambassadors for Peace –  bringing IAYSP closer to the year's goal of twelve youth ambassadors.