Project Smile Outreach Activity #Philippines
On February 25, 2023, the International Association of Youth and Students for Peace Bohol Chapter partnered together with Project SMILE to organize a Community Outreach Program with the theme, "Share Love, Give Love in this Feb-ibig Month," at Estaca Integrated School, Estaca, Pilar, Bohol.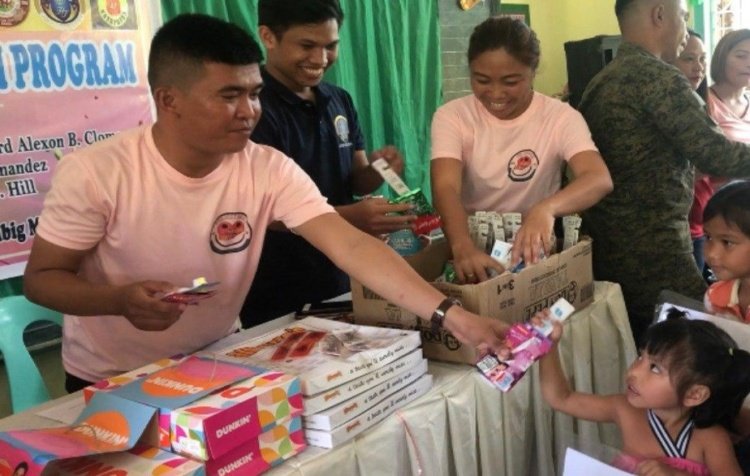 The event includes distributing school supplies, food, and free haircuts. The event was made possible due to the support from the following organizations and people: Project SMILE, Task Force Group Bohol – Delta Company, Alpha Kappa Rho Epsilon Rho Chapter, POSANS Ubay Chapter, BLGU Estaca, Pilar, Estaca Integrated School, Alberto's Pizza Tagbilaran City, Dunkin' Donuts Tagbilaran City, Hon. Samia P. Hilot,Ester Cuadrasal, Laiza Añora, Apollo Lourd Alexon B. Cloma, Raquel Fernandez, and Mr. & Mrs. Hill.