Planning Meeting for the "National Youth Advocacy Group" with National Council #Moldova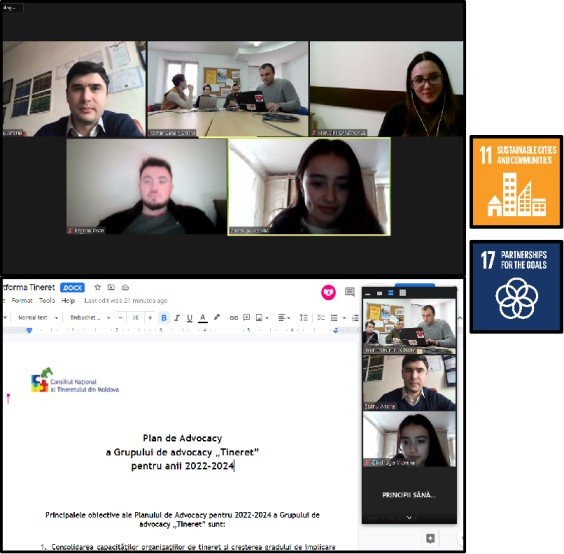 On January 13, 2022, YSP Moldova participated in a planning meeting for the "National Youth Advocacy Group," organized by the National Youth Council of Moldova; discussing and developing a joint plan for the next three years.
A periodic review was conducted of Moldova in the context of the United Nations Human Rights Council. The meeting included national strategies for youth education and child protection, making amendments to laws regarding youth, promoting the "Young UN Delegate" program and introducing financial and entrepreneurial education in the school curriculum, and sex education.
A focus was placed on youth from disadvantaged backgrounds.