Preparation and Organization of Peace Designer Program in Latin-America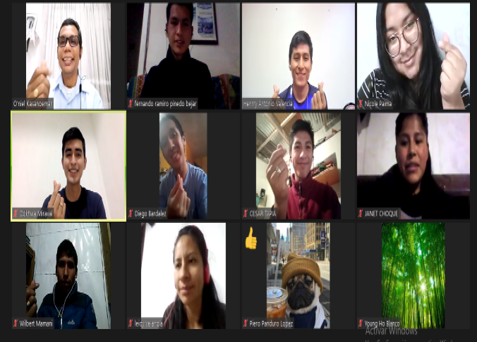 On October 3 and 10, IAYSP Latin-America Region 3 held a Peace Designer Program, in which twenty teams were presented and trained to propose, develop and sustain a project based on methodologies to identify a specific problem in society – teams come from Bolivia, Colombia, Perú, and Suriname. Working in teams and receiving coordination from monitors, they followed a procedural structure and participation instructions.
For two weeks, the program was carried out where the teams executed instruments, methodologies, and design to generate low-cost and high-impact projects. During this period, the IAYSP Latin America Region 3 staff team organized the Peace Designer International event through appointing advertising Peace Designer teams, a MC, lecturers, juries, and registration. This event is held with the purpose of creating different social projects to improve aspects of the community.