Online Korean Culture Festival #Brazil
On August 15, from 1pm – 2:45pm, to celebrate the Liberation Day of the Korean Peninsula, IAYSP Brazil arranged its first online Korean Culture Festival.
Mainly organized by Brazilian graduated students from the Sun Moon University in Korea, the event was also the starting point for the project of YSP Brazil Online Korean Language Classes, which will be carried out by Sun Moon University graduates.
The event consisted of a main message by the Ambassador of Martial Art in Choong Ju, Dr. In Soung Kwun; a virtual tour in homage to the Liberation Day of Korea, a K-Pop presentation by a young ladies group, and interactive games.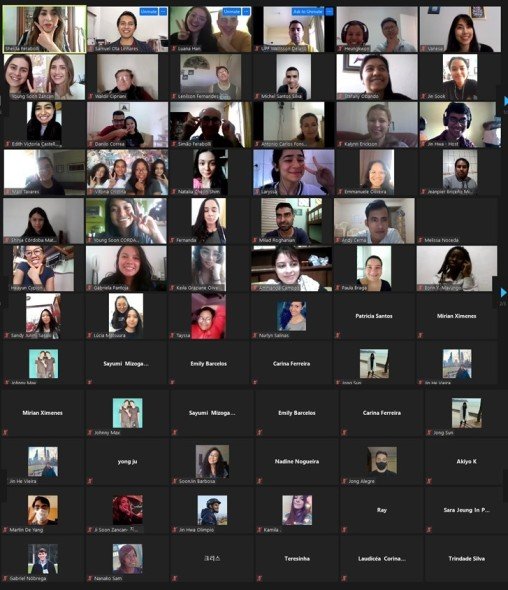 The event was attended on Zoom by eighty-one people and also broadcast to YSP's Facebook page, which reached 2276 people.
The event marked a new model of engagement and relationship with the public. Lastly, gift cards were given to the winners of the games and this way of awarding will be a model to be developed and applied for future events and public-engagement opportunities, due to its scope to reach people from different areas in the pandemic situation.