Online Broadcast in Homage for the National Day of Forgiveness #Brazil
On August 30, from 7pm – 8pm, IAYSP Brazil hosted a live broadcast in homage to the National Day of Forgiveness; established in 2017.
The event was broadcast simultaneously on Facebook and Instagram, inaugurating the expansion of broadcast channels for IAYSP Brazil events through Instagram.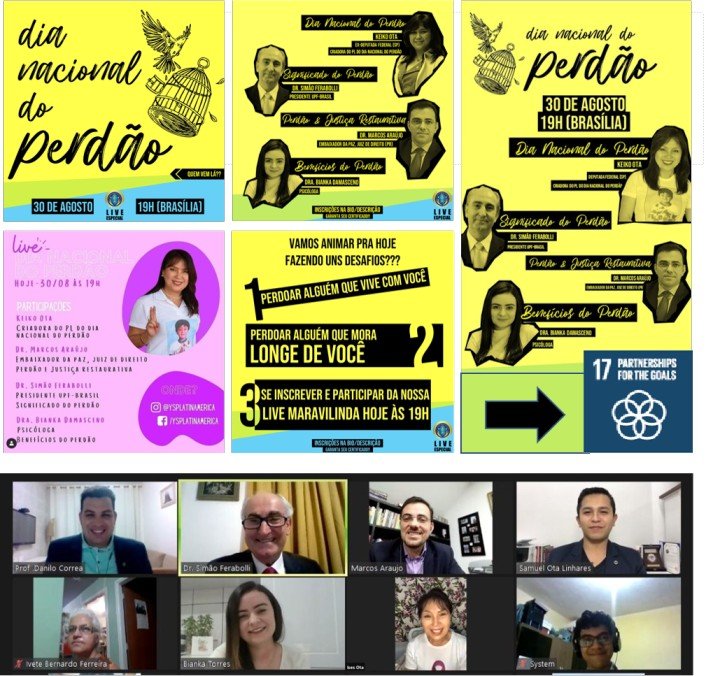 The event envoked the participation of many special guests, especially the creator of the memorial date herself, former Congresswoman Mrs. Keiko Ota.
Speakers stemmed from different fields, which allowed for dynamic perspectives on the topic of forgiveness. They shared on forgiveness from a religious, juridical, and psychological point of view.
The event allowed for expansion not only on the platforms used for broadcasting but also widening in the public scope towards IAYSP channels, since the participants from different areas brought their followers as well.