Ocean Cleanup Project #Korea
The Ocean Cleanup Project was held on March 25 at Gwangalli Beach in Busan, Suyeong District.
This program was organized by the Doran Doran Volunteer Team—affiliated with the International Association of Youth and Students For Peace (IAYSP)—and was carried out among 21 Busan local youth and parents.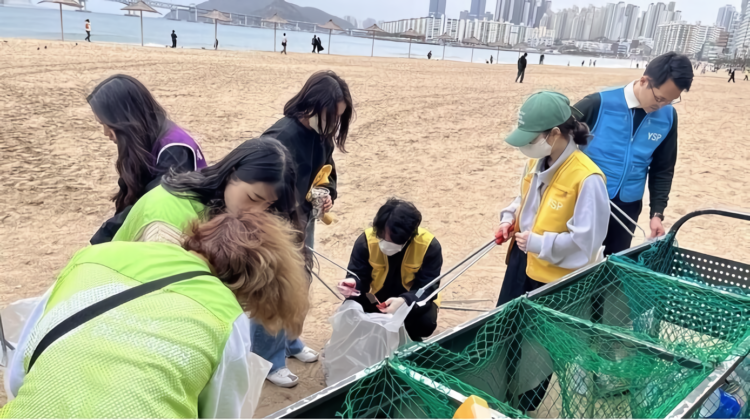 The purpose of this program is to raise awareness among young people and students towards environmental protection so that they can become the protagonists of a healthy future and a peaceful world.
The program included the following: Introduction of IAYSP and Doran Doran Group, Environmental Education on Marine Environmental Problems and Pollution by South Busan Regional President Kodai Nakai, and the cleanup activity.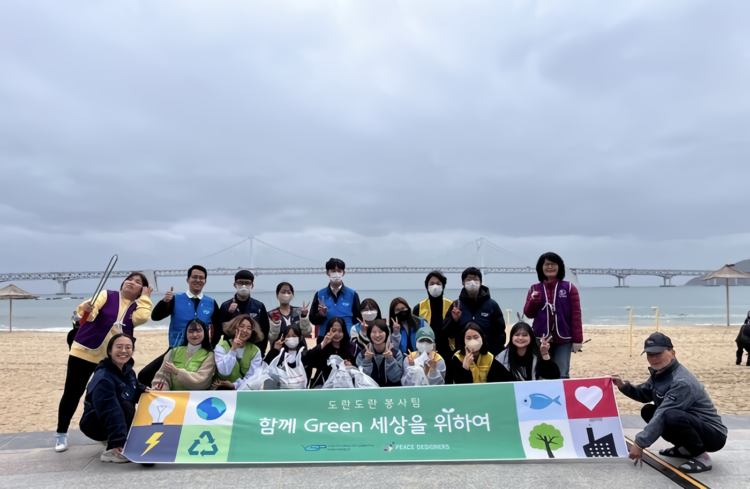 Kodai Nakai said in his speech, "By 2050, there will be more garbage than fish. We have to warn the world about this, and we have to solve this problem to protect the sea."
He also emphasized the severity of the problem by explaining that plastics dumped at sea become fine particles, microplastics and accumulate in the bodies of fish that consume them, and then return to human beings throughout the food chain. Fish and seafood contaminated with microplastics have a profound effect on the human brain.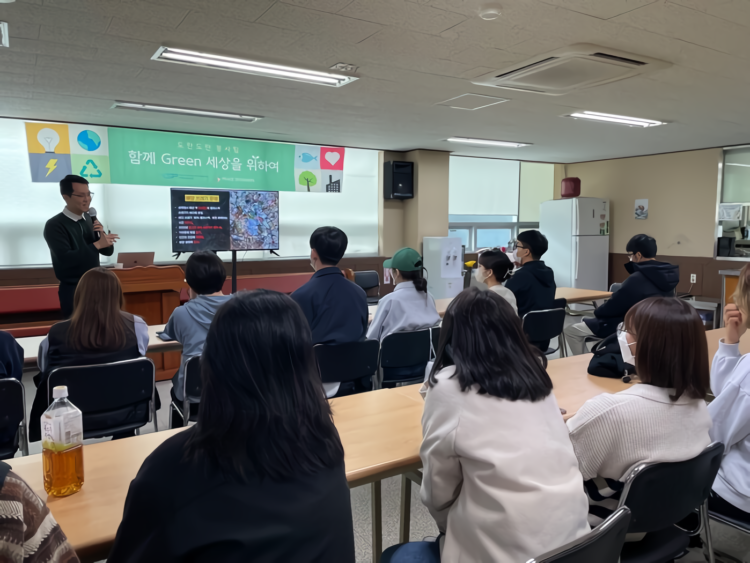 After the lecture, the participants collected trash on the beach in Namcheon-dong, Gwangan-dong, and Minrak-dong, and had an opportunity to actively participate in improving the environment.
One participant commented, "I was surprised to see so much garbage there was on the road along the coast while collecting it. It was a very good opportunity to reflect on the environment. From now on, I must do more to protect the marine environment."
Another participant said, "I must continue to take action for the global environment, such as collecting garbage on the street and using tumblers."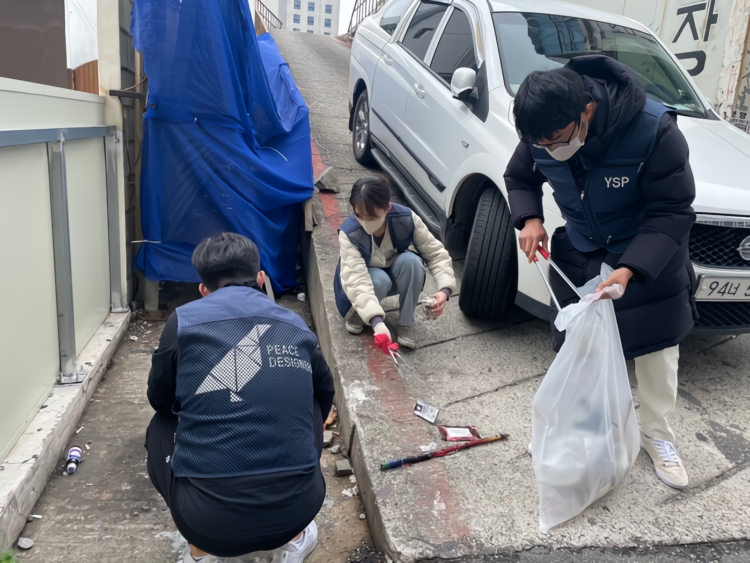 In order to create a world where everyone can live comfortably and without inconvenience, the Doran Doran Volunteer Team will hold regular monthly environmental programs and weekly cleanup activities under the slogan, "For the world we imagine together." The plan is to develop ongoing activities to raise awareness of the seriousness of environmental problems.