S!NERGY x Gabon (National level)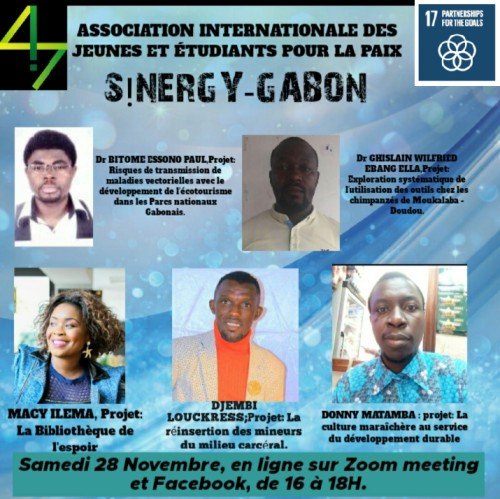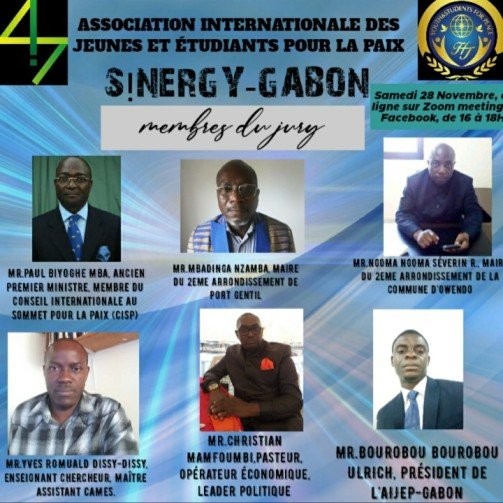 On Saturday, November 28, 2020, IAYSP-Gabon organized the S!NERGY program for the first time online on Zoom.
It was held online by Zoom, and 5 Gabonese Youth took part in presenting their peace projects. These projects were evaluated by a jury rigorously, and two projects and presenters were chosen. They will be the ones to give their presentation at the Sub-Regional S!NERGY program.
More than 21 people attended, including the former Prime Minister of Gabon Paul Biyoghé Mba and some other respective leaders that play a crucial role in the society. Who also participated as judges of the event.
The theme of this program was: "the role of youths in resolving conflicts and achieving the sustainable development goals towards the peaceful world of interdependence, mutual prosperity, and Universal values."