Nasese Cleanup Campaign #Fiji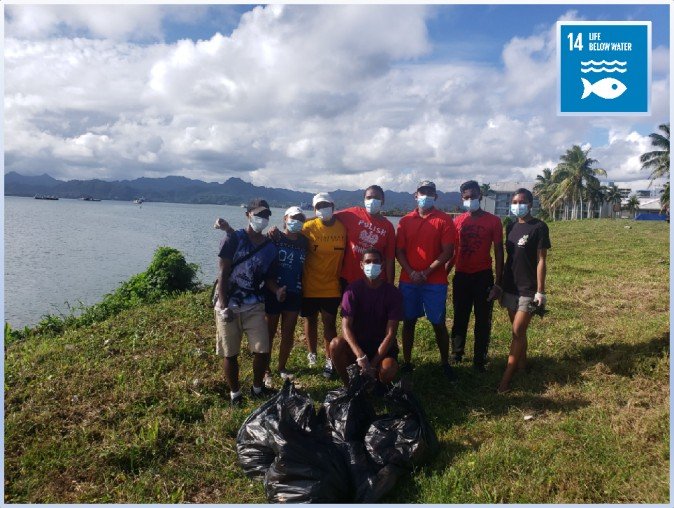 IAYSP conducted the Nasese Cleanup Campaign project for Youth and Students for Peace Fiji on November 13, 2021.
There were a total of seventeen participants, consisting of thirteen new participants and four committee members.
The congregation gathered together from 3pm at the Peace Embassy Center/YSP Headquarters in Suva. The participants introduced themselves, followed by a brief stretching session led by YSP Fiji Acting President Shivnil Menon.
Before reaching the coastline, they split into two groups of eight and seven. After a rigorous cleaning activity for forty minutes, the participants returned to the YSP Headquarters for refreshments.
The purpose of the cleanup campaign was to engage youth in taking action, maintain a clean environment, raise awareness to the issue of littering near coastlines, and develop a sense of appreciation for the coastal ecosystem.
This campaign also helped strengthen the social skills of communication and teamwork of each individual and as a group.