Love the hometown! Clean up Volunteer (Japan)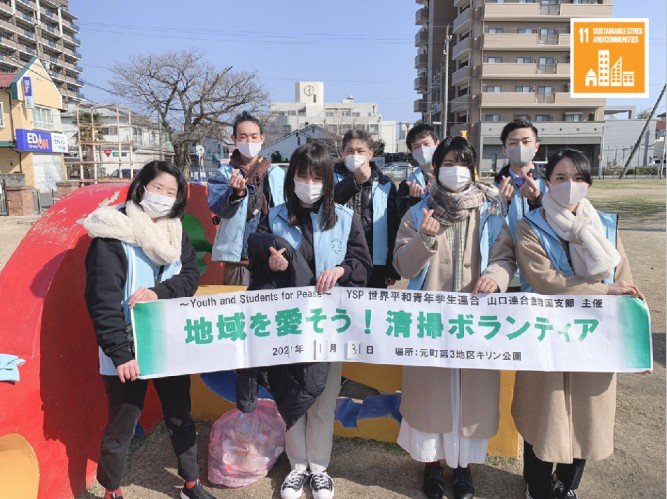 IAYSP- Iwakuni chapter in Yamaguchi prefecture organized an activity called Love our hometown every week in January for making a beautiful town. In January, a total of 41 members joined it and picked up the trash on the road.
When YSP's responsible reported to the residents' association that cigarette butts had fallen on the fallen leaves and it was dangerous, they put up a sticker. From now on, YSP-Iwakuni would like to expand the scope of garbage collection and make a deep relationship with the residents' association more.