Love the Hometown: Cleanup Volunteering #Japan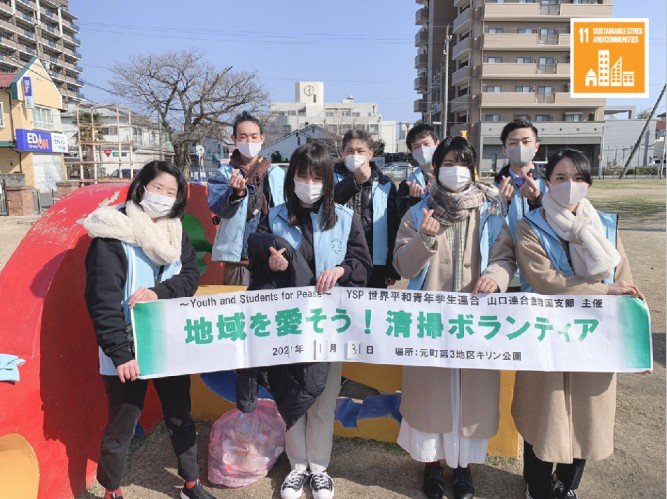 IAYSP Iwakuni chapter in Yamaguchi prefecture partook in an activity, "Love our hometown" on a weekly-basis throughout January. This ongoing activity was held with the purpose of creating a beautiful town atmosphere. In January, a total of forty-one members participated and collected trash along the road.
YSP reported to the residents' association that cigarette butts had been discovered amongst fallen leaves, creating a potential hazard, so warning signs were erected. From now on, YSP Iwakuni would like to expand the scope of garbage collection and create strong relationships with the residents' association.