Leadership and Entrepeuneuriat Conference #Burkina Faso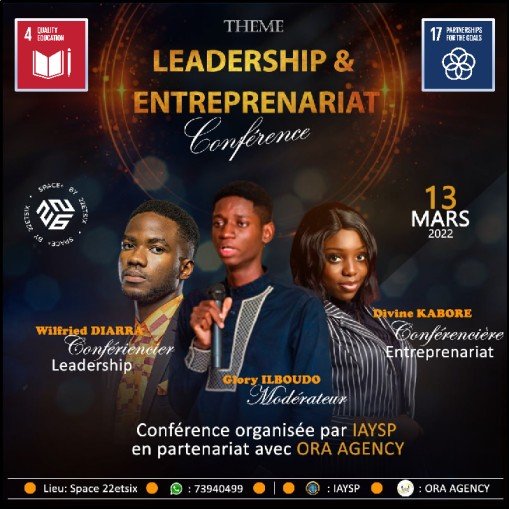 On March 13, 2022, IAYSP Burkina Faso partnered with ORA Agency – a young model agency – to hold a training conference on leadership and universal value in Ouagadougou, with fifty participants.
After an introduction to IAYSP, the founder of the ORA Agency provided moral education to young people who had embarked on training in her agency.
The trainers were the Sub Regional President of IAYSP North, Pang il Wilfried Diarra; and the National President of IAYSP, Divine Kaboré; who shared experiences on entrepreneurship. Following, IAYSP presented a character education program for young models. Most of the young people attending the conference expressed their desire to be educated by IAYSP staff in relation to moral education. The coming weeks are scheduled for a continuation on the series of character education training.