Leaders Connect Webinar Series: National Heroes Day Celebration #Philippines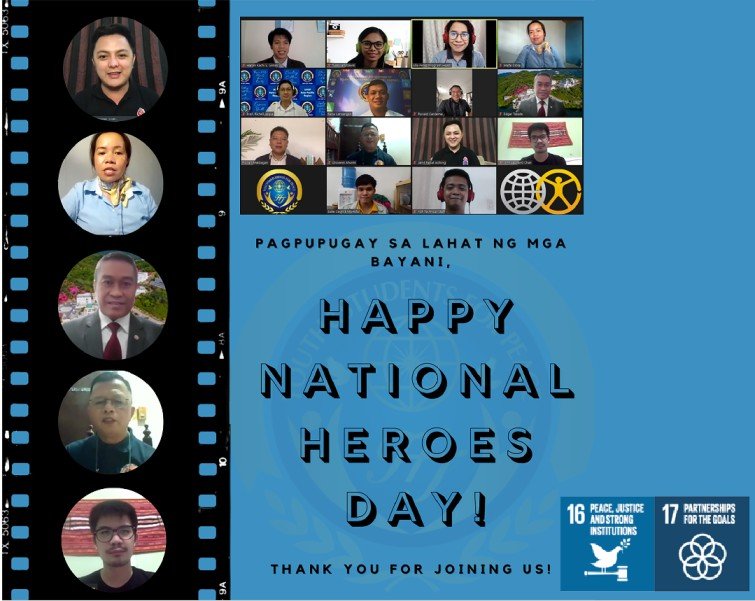 On August 31, 2020, between 4:30pm – 6pm the Youth and Students for Peace Philippines, in partnership with the World Collegiate Association for the Research of Principles Philippines, conducted the Leaders' Connect Webinar Series in commemoration of Philippine National Heroes Day through Facebook and Youtube Live; across Zoom with seventy participants.
The online program's theme, "Frontliners: Makabagong Bayani," aimed to honor fallen and living heroes who have sacrificed for the sake of the nation. The Philippines, especially our front-liners whom we considered as our modern heroes, continuously placed their lives at risk to save the Filipino people in this time of the pandemic.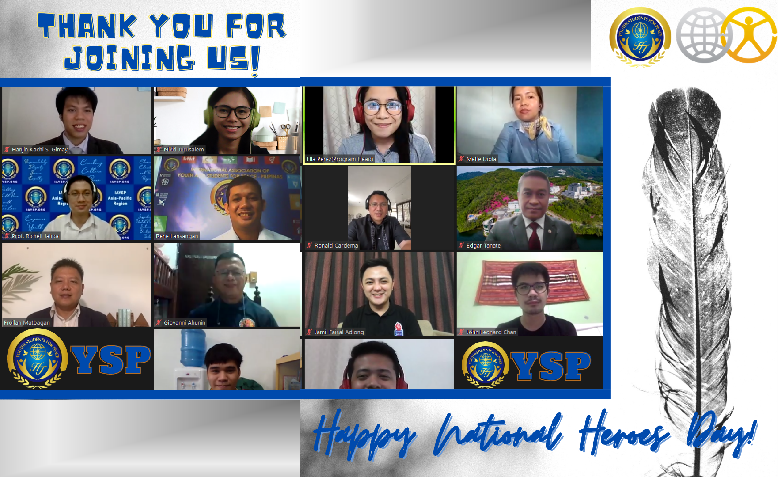 The main presenter, Dr. Edgar Tanate, highlighted in his presentation the importance of patriotism and the love of country, which our young people should develop just like our fallen heroes who have died for the sake of the country.

The online program was concluded with a song performed by one of the WCARP Chapter leaders, Ms. Pauline Martinez, entitled, "May Pag Asa" – to express that even amidst the situation that we are facing, there is still hope.