Leaders Connect Central Visayas #Philippines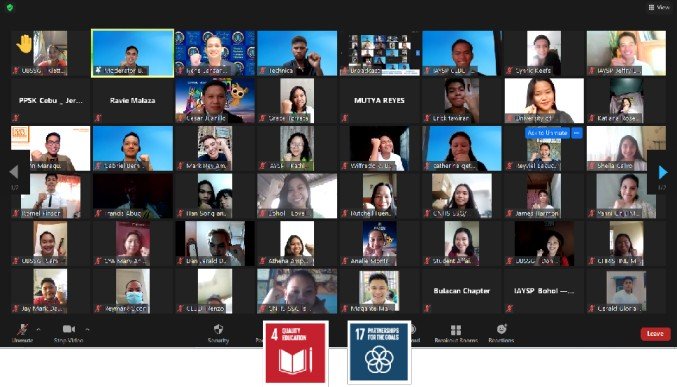 IAYSP Central Visayas Leaders Connect was organized by IAYSP Cebu and IAYSP Bohol, with the theme, "Addressing the Critical Challenges of Pandemic: The Role and Responsibility of Youth in Nation-Building".
The event began at 3 – 5pm across Zoom and also streamed live on Youtube and IAYSP Cebu, Bohol, and Philippines' Facebook pages. The event was in partnership with the SK Fed Cebu City, PYDO Bohol, University of Bohol, KKDAT Brgy. Tayud, Liloan Cebu, PPSK Cebu, CITU SSG, FSTLP CTU-Main. Sixty-six participants joined on Zoom and six hundred seventy-one views on Facebook Live. Overall, participant feedback was positive and there was enthusiasm towards partaking in other activities in the future. The event was linked with SDG 4, Quality Education; and 17, Partnerships for the Goals.