Las Vegas Service Project #USA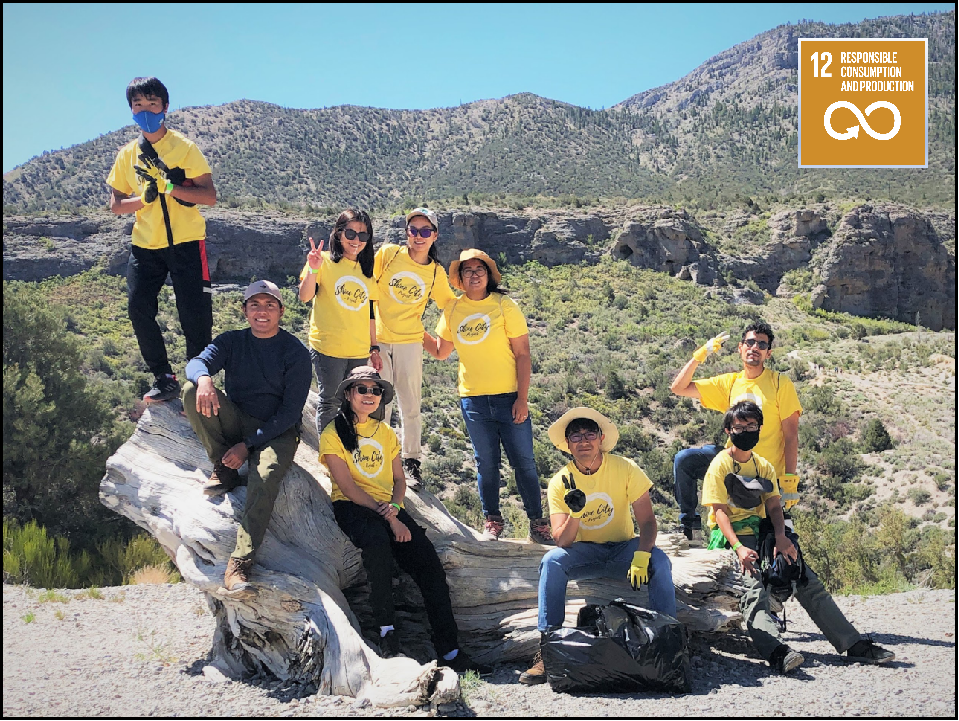 On May 14, 2022, Shine City Project ventured to the slopes for Mt. Charleston's Spring Cleaning 2022. Since 2008, organizations, groups, families, and individual volunteers have gathered on a yearly basis to help collect litter from Mt. Charleston. After a busy winter, snow melts to reveal trash left behind by those visiting the Spring Mountains. This annual cleanup helps restore the popular areas of Mt. Charleston to their original condition.
Our nine Shine City Project volunteers met at the Spring Mountains Visitor Gateway, one of several sites for this year's Spring Cleaning. With gloves, grabbers, and trash bags, our volunteers walked around the area near the visitor center to help locate and pick up litter. Overall, it was a great morning to be at Mt. Charleston and contribute what we can to keep our mountain clean. At the end of the event, 226 volunteers helped collect 204 bags of litter; equating to over 4,000 pounds of trash.
Afterward, our Shine City Project volunteers made their way to Lee Canyon, where a complimentary lunch was served for all volunteers. We enjoyed hot dogs and pulled pork sandwiches, pasta, salad, and fruit. After a satisfying lunch, we went to the ski lifts to use our passes for a free scenic chair ride. We received these passes for our hard work from a previous volunteer event at Mt. Charleston. The scenic chair ride was mildly scary and intimidating at first because of the height of the ski lifts. Nevertheless, it was well worth the incredible views and scenery. We then headed back down to Las Vegas for some boba. It was a great day to spend with our Shine City Project volunteers, and IAYSP hopes to have more opportunities like this with each other in the future.