Las Vegas Service Project #USA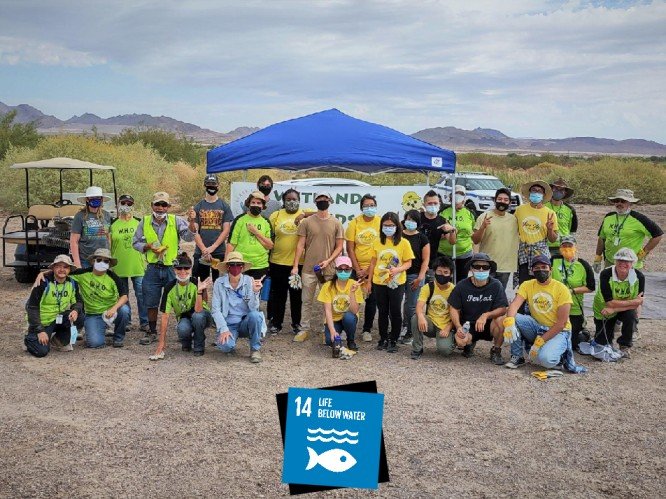 After more than 18 months, Shine City Project returned to Wetlands Park. On September 18, 2021, volunteers met at Duck Creek Trailhead of the park to commemorate International Coastal Cleanup Day.
The Clark County Wetlands Park is an area of 2,900 acres along the Las Vegas Wash, and plays a central role in filtering water that collects from Las Vegas on the way to Lake Mead.
The task for the morning was to help remove litter from Duck Creek Trail, particularly along the waterways. As the volunteers collected litter they were asked to keep track and maintain a log of each collected item.
Garbage collected mainly consisted of: plastic bottles, styrofoam pieces, cigarette butts, and food packaging. However, some of the more unusual items were stuffed animals, a book, and a coconut. Representing Shine City Project, fourteen volunteers participated with several new volunteers joining for the first time.