International Environment Day – Sub-Region Two #Paraguay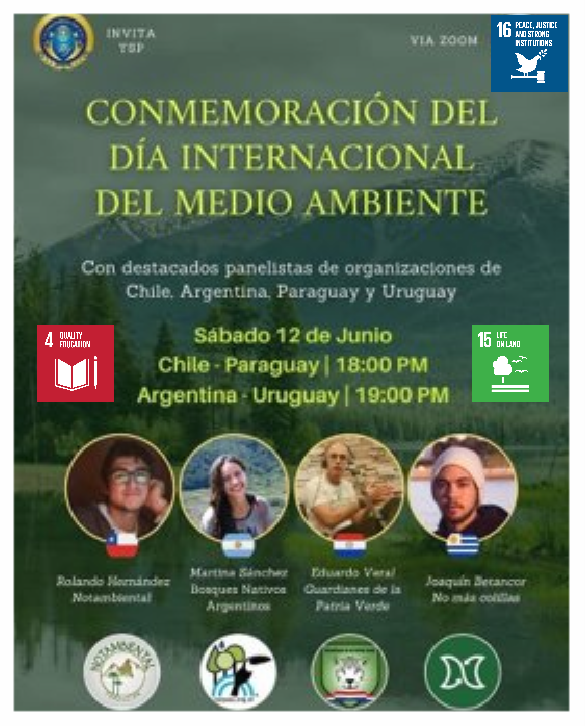 YSP Sub-Region Two held, on Zoom, a panel commemorating World Environment Day.
Four civil organizations from Chile, Notambiental; Argentina, Argentine Native Forests; Paraguay, Guardianes De La Partia Verde; and Uruguay, No More Colillas; were involved in the symposium.
Young leaders and representatives gave enriching presentations on the principles and values that they promote to raise awareness in society.