Hyojeong Youth Festival 2022 #Cambodia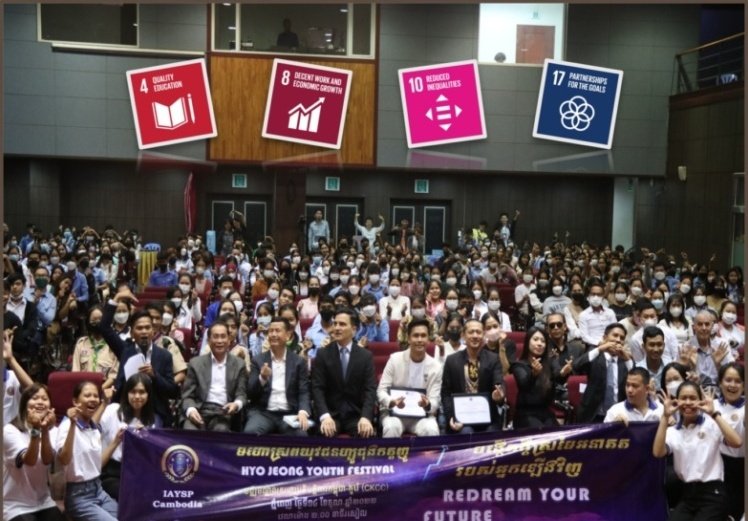 The purpose of the Hyojeong Youth Festival 2022 was to provide a platform for youth to interact and learn from each other; especially from successful youth entrepreneurs, youth educators, communicators, media experts, and influencers. During the program, participants experienced the best practices on redreaming their future from the perspective of youth entrepreneurs, educators, and influencers, and enjoyed the youth talent performances.

It was held at the Multi-purpose Hall of the Cambodia-Korea Cooperation Center (CKCC) with more than 500 participants.
Youth and students that joined our program are inspired and want to join our next event. They remarked that they had learned a lot from all speakers for the reason because our speakers encouraged them not to give up on their dream.
Furthermore, some commented that after this program, they gained a wealth of experience and knowledge from the speakers. The speakers helped participants, who are a young generation of university students, by showing them how to genuinely know themselves and explaining how they could restart their lives. This program helped university students to redirect their lives, need for self-development and preparation for the future.