Hackensack River Clean Up (USA)
Partnering with Ocean Tribe, International Association of Youth and Students for Peace (IAYSP) in New Jersey organized a river clean up service project on August 27. The service project was held in Little Ferry, New Jersey along the Hackensack River. A total of eighteen youth and young adults joined from the Generation Peace Academy (GPA) and the New Jersey CARP college club.
Kayaks, canoes and trash collecting tools were sponsored by Ocean Tribe so that the volunteers could move on the water and collect hard to reach, floating litter along the shoreline.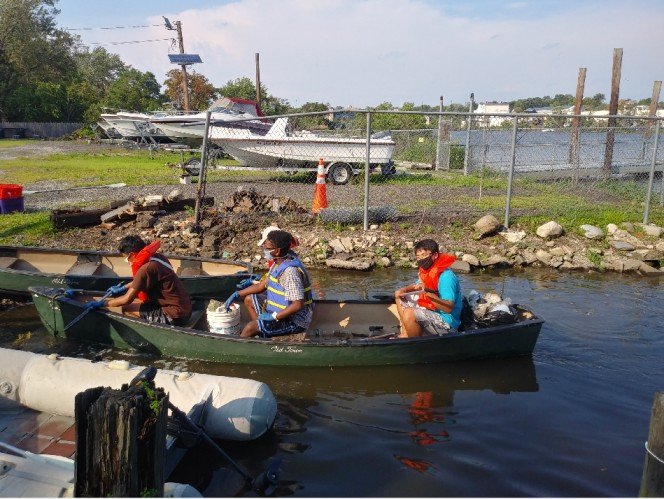 Other volunteers picked up trash among the reeds and property fence lines in the neighborhood, while others helped to clear away debris to get access to large pieces of junk along the shore. After two hours of cleaning, the volunteers collected 5 large bags of trash, a giant block of styrofoam, an old shopping cart, and 2 unidentifiable rusty pieces of machinery.