Refugee Assistance Project #France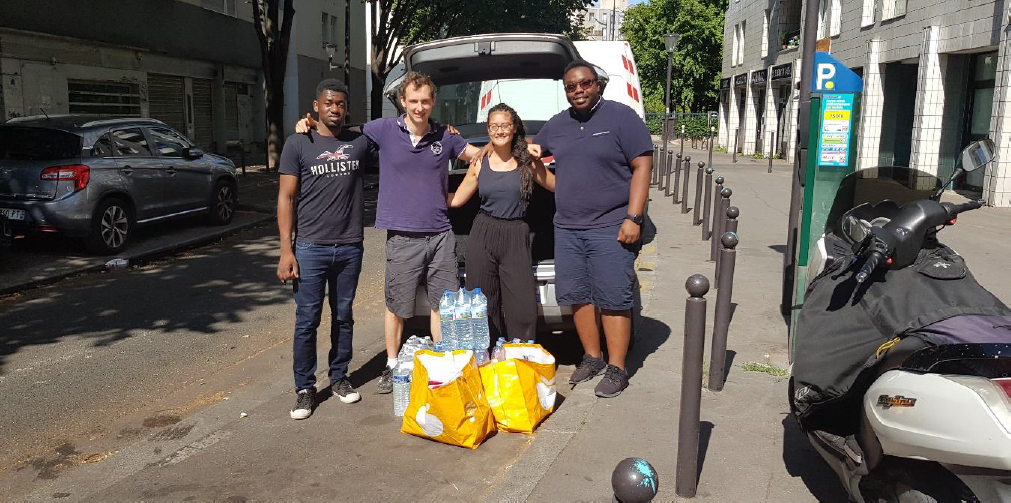 After several reflections within our YSP staff, we launched a refugee assistance project – a social project focused on helping refugees who are going through difficult times.
For several years now, a humanitarian crisis has been unfolding before our eyes. Countless people are forced to flee their country in order to find a better life in the West. Exhausted men, women and children find themselves experiencing inhumane conditions every day. "Growing up in a country without war, being able to study, earn a living, support your family," many might say to themselves that they are lucky to have been born well.
Therefore, this uprooting experienced by migrants, having to leave their country, finding themselves in indecent places to live; seems terribly unfair to us. These issues have always existed, but there is an increasing influx here in the current day and problems are further being brought to the forefront.
Through this project, we want to offer material support and our time.
Thus, on Saturday, July 20, 2019, we distributed packages of water, soap, shampoo, bread, cans and cans to the refugees at the Chapel Gate. During our visit, we asked refugees what they needed – essential items – and tried to establish a relationship of trust with them.
We hope to be able to contribute more in the future. In the long term, we want to set up French courses for those who are not French speaking, and provide assistance with domiciliation in order to enable them to more easily integrate.
Offering support does not remove the sadness of injustice, but helps to bring a smile back to those who are in difficulty.