Earth Day (Philippines)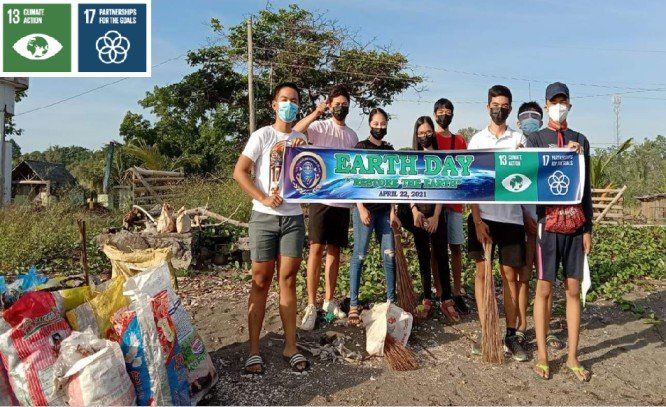 Commemorating Earth Day, there was a coastal clean-up and a Mangrove was Planting with the theme Restore the Earth last April 22.
This activity took place in three different locations listed at the end with the organizations and partners' names.
Almost 150 volunteers were able to plant 1,000 mangroves and cleaned up one of the coasts in Plaridel.
As Mahatma Gandhi said:
Earth provides enough to satisfy every man's needs, but not every man's greed.
It was the first time a business sector has collaborated with the YSP Misamis Occidental. And as a result, it has gained significant community recognition, perhaps due to its presence on social media. The Bawbawon Hospitality Group will donate for the future environmental-related project of YSP Misamis Occidental as well.
Humans need to take action to conserve the environment and its resources. Everything humans do have an enormous effect on the life of other species. Because of that, any little effort on activities like these initiatives would go a long way. Any move would affect.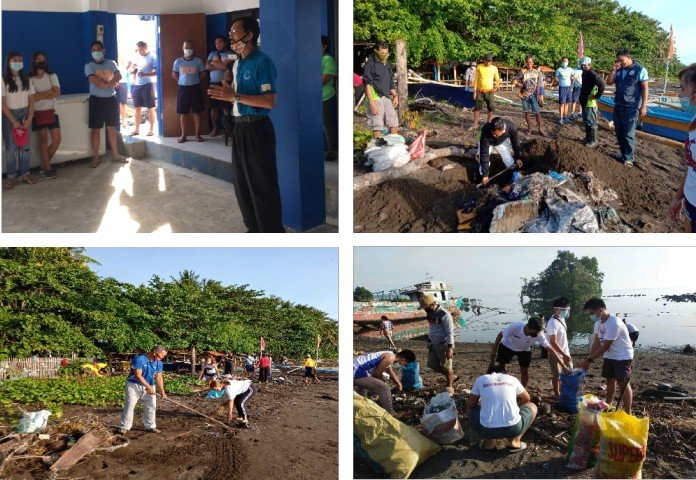 As a result, everybody must work together to save the planet. Organizations that joined this time should educate people about the dangers of not protecting it. They should be taught how to contribute to the preservation of the environment. If all this collective effort starts happening, we can surely save our planet and make it brighter.
Despite the earth's unavoidable free services to humanity, people are unable to repay it for its generosity. Humans, on the other hand, are inhuman to the Earth.
Marine plastic pollution is one of the world's most serious issues. Every minute, up to 13 million metric tons of plastic is estimated to end up in the ocean, the equivalent of a trash or garbage truckload. At least 267 species have been affected worldwide, including 86% of all sea turtle species, 44% of all seabird species, and 43% of all marine mammal species.
As a result, eliminating garbage from the shores is the most beneficial for the coastal environment – the biological community most impacted by trash. It aids in reducing the problems created by marine waste and the dangers posed to marine life as a result of plastic pollution.
The need to save the Earth is urgent, but it is also something more. The damage that humans have caused is becoming irreparable. That is one of the reasons that any resource is increasingly contaminated. It is and has always been the duty of humans to protect the world they live in, but they have now been greedy and instead ended up killing the planet. As a result, people should make deliberate choices to make the Earth a safer and more prosperous environment to live in, and initiatives like these are important steps toward saving the planet.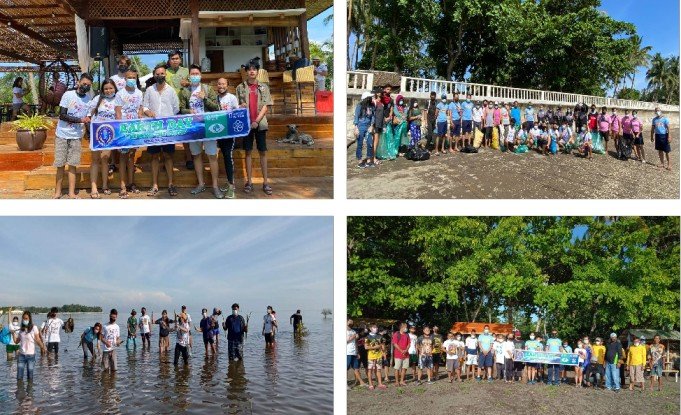 In Punta Blanca, Mobod, Oroquieta City, with IAYSP-Philippines-Misamis Occidental, the City Environment and Natural Resources Office (CENRO) Oroquieta, headed by Dr. Maynard Bongcayao with participating organizations; Supreme Student Government of Misamis Occidental National High School (MONHS), Supreme Student Council of University of Science and Technology of Southern Philippines (USTP)-Oroquieta, and Boy Scout of the Philippines(BSP)-Oroquieta.
In Palilan, Jimenez, Misamis Occidental, IAYSP lead by Ms. Donnalane Banghal together with the Philippine National Police (PNP) Jimenez, Sangguniang Kabataan (SK) Council, Barangay Council, Barangay Peacekeeping Action Team (BPAT) of Palilan Jimenez, Naga Barangay Captain, CBRP, and Triskelion Tau Gamma Jimenez.
And on Plaridel, Misamis Occidental with the participating organizations; Sangguniang Kabataan Federation of the Aloran, Sinacaban, Calamba, Plaridel, and Oroquieta, Philippine National Police (PNP) Plaridel and Plaridel Looc National High School. Together with the Bawbawon Hospitality Group and Municipality Environment and Natural Resources (MENRO), Plaridel.
This initiative is linked to the United Nations Sustainable Development Goal number 13, climate action, and number 17, partnership and goals.