Character Education in Nakabugu Primary School #Uganda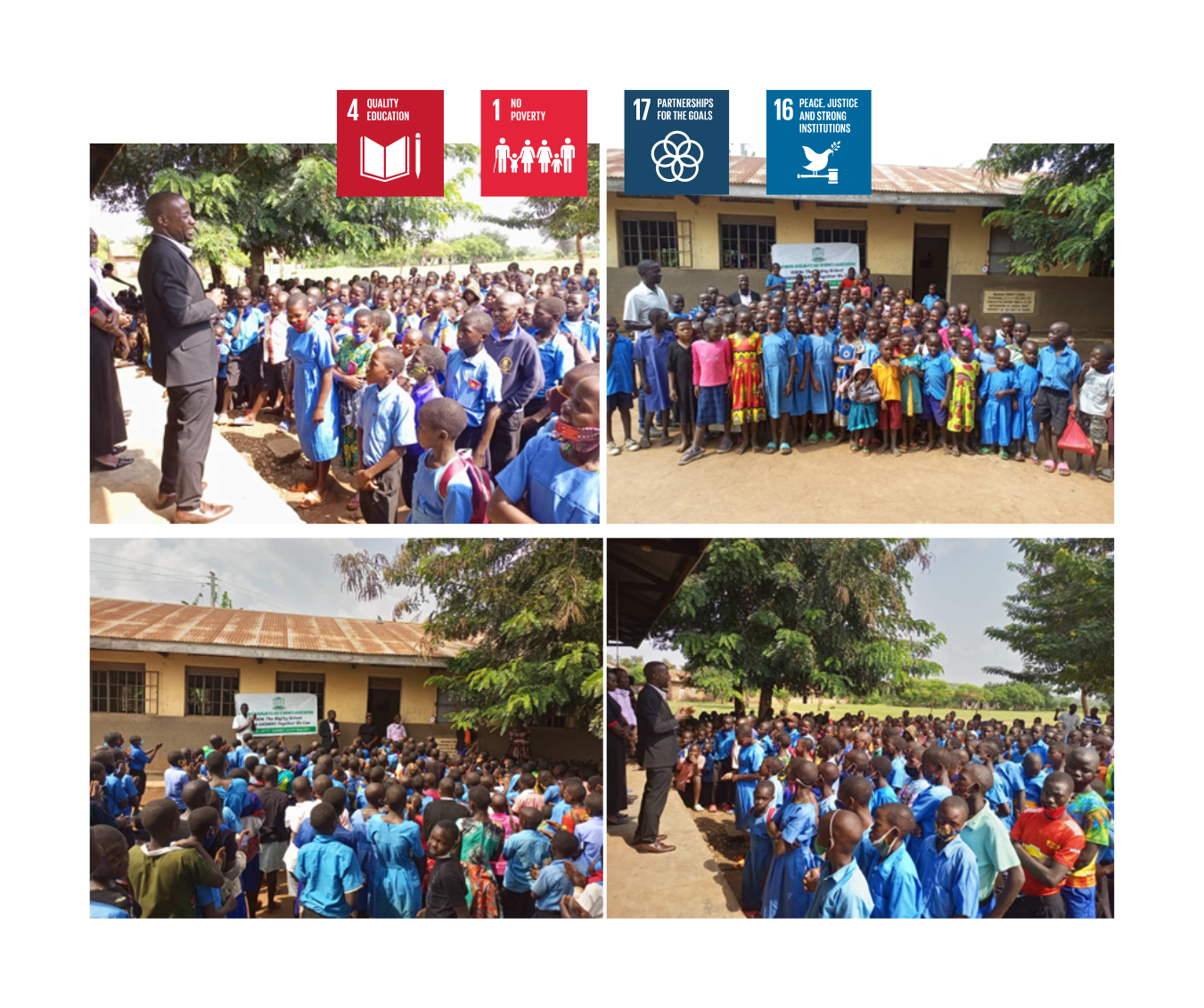 IAYSP-Uganda organized character education in Nakabugu Primary School on February 2, 2022.
The event was to talk to pupils of Nakabugu Primary School to motivate and encourage young people to have clear goals and a purpose for their lives.
The head teacher briefed the pupils and teachers on the purpose of the visit and then later invited Kezimbira Asan Titus to present his team and talk to the audience.
The pupils, teachers, and head teachers all participated in the event at the school parade.
The pupils were encouraged to focus on their education and receive advice. They were also taught to respect their teachers, parents, and leaders.
In the end, the school head teacher delivered his concluding remarks by thanking the IAYSP team for coming. They asked for such events to be organized periodically to help the pupils to mature well as they grow up.
It was a unique and educative event for the pupils and the teachers. It showed the students a positive direction and gave them hope that they could aim toward a positive future if they worked hard while listening to their teachers. These events are a source of young people's increasing knowledge and interest in education.