Character Education for Schools #Burkina Faso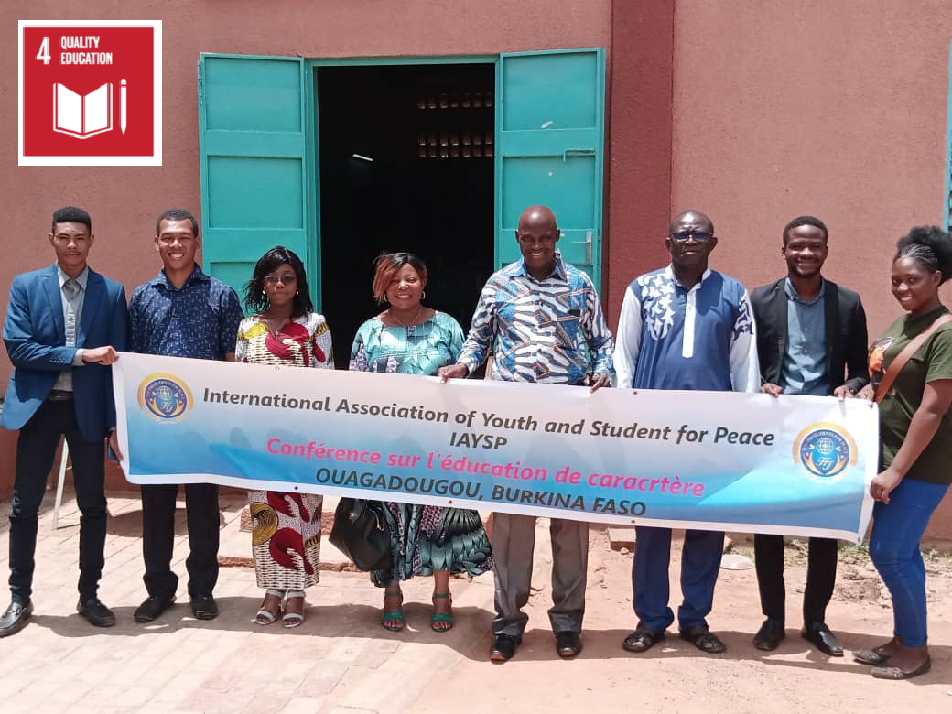 IAYSP Burkina Faso organized a session on character education and introductory content on IAYSP for young pupils of twelfth grade from Bangré-Yiguiya High School, located in Ouagadougou, Burkina Faso.
IAYSP Burkina Faso coordinated a conference to educate students on the importance of being an educated youth for the sake of the development of a nation, continent, and the world.
The program started with the presentation and introduction of IAYSP made by the Sub-Regional President of IAYSP North Africa, Mr. Pang Il Wilfried. The following lecture was about the necessity of moral values education for youth. The high school's administration also engaged in this conference. They appreciated the content, and the next step is the setting of school club days to maintain character education for all the students and organize service projects such as cleaning projects and others.