Celebrating the International Day of Peace #Moldova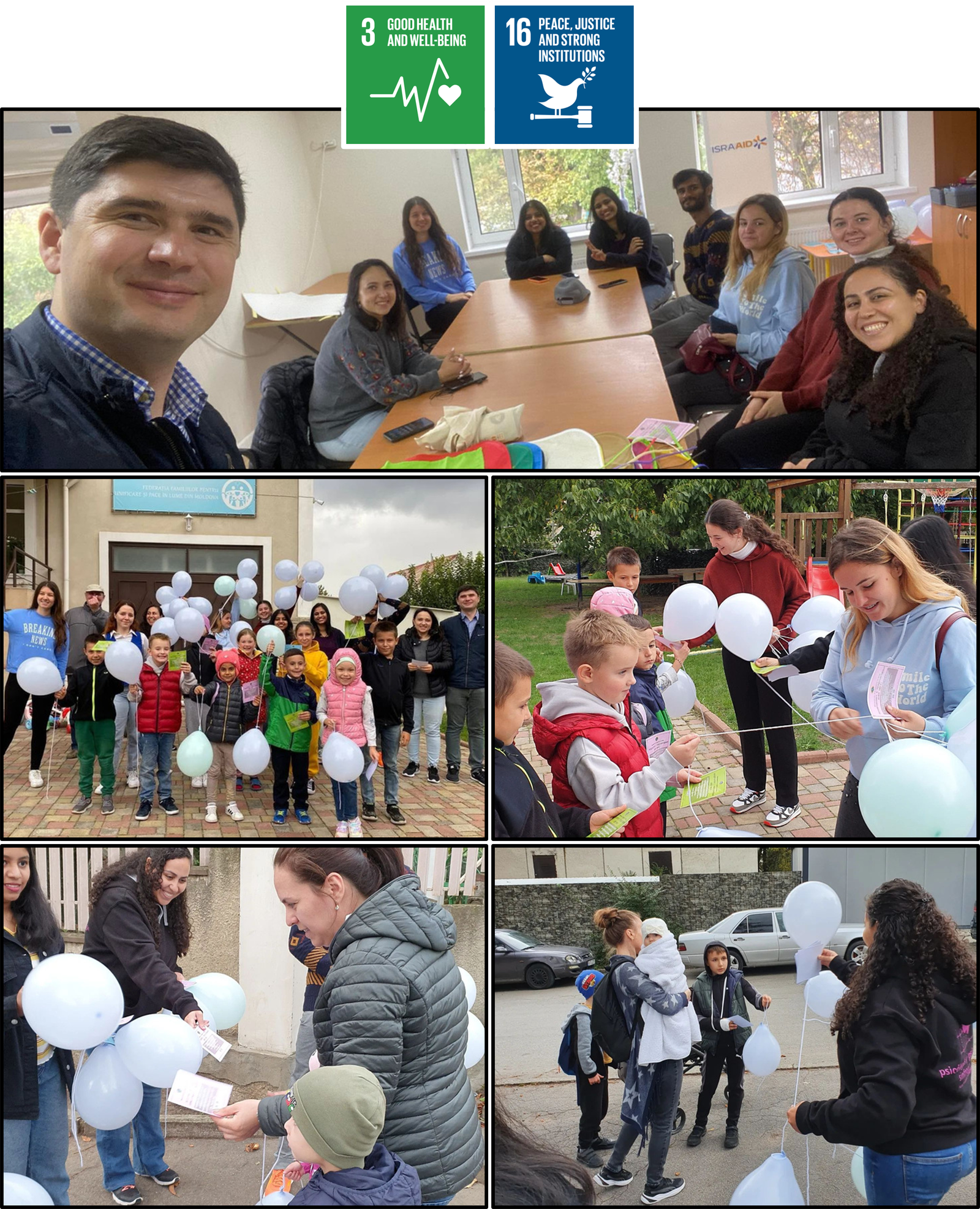 On September 21, 2022, the Youth and Students for Peace – Moldova organized a special project to celebrate the International Day of Peace.
As part of the project, YSP volunteers congratulated the refugee children from Ukraine and passers-by on the streets of Chisinau to spread the word PEACE to bring awareness of this internationally recognized day. The volunteers distributed blue balloons and greeting cards, with a quote about peace, to over 50 people. This small and symbolic gesture was greatly appreciated by the passers-by and children, commenting that our initiative was important and precious to them.
After the activity, the volunteers shared about their experiences and what the word "peace" means to each participant.