Bridge for Peace #Czech Republic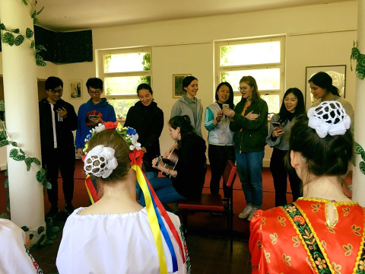 The event took place with the cooperation of WFWP and accumulated a total of twenty-seven young people and adults.
We held the Bridge for Peace, to symbolically unite Czech and Russian youth. Joining Czech and Russian youth were also youth from USA, Korea and Japan.
The young talented dancers, Russians Angels for Peace, performed traditional songs and dances, and we sang a few songs and later played games together.