Agents of Change: Procrastination #Brazil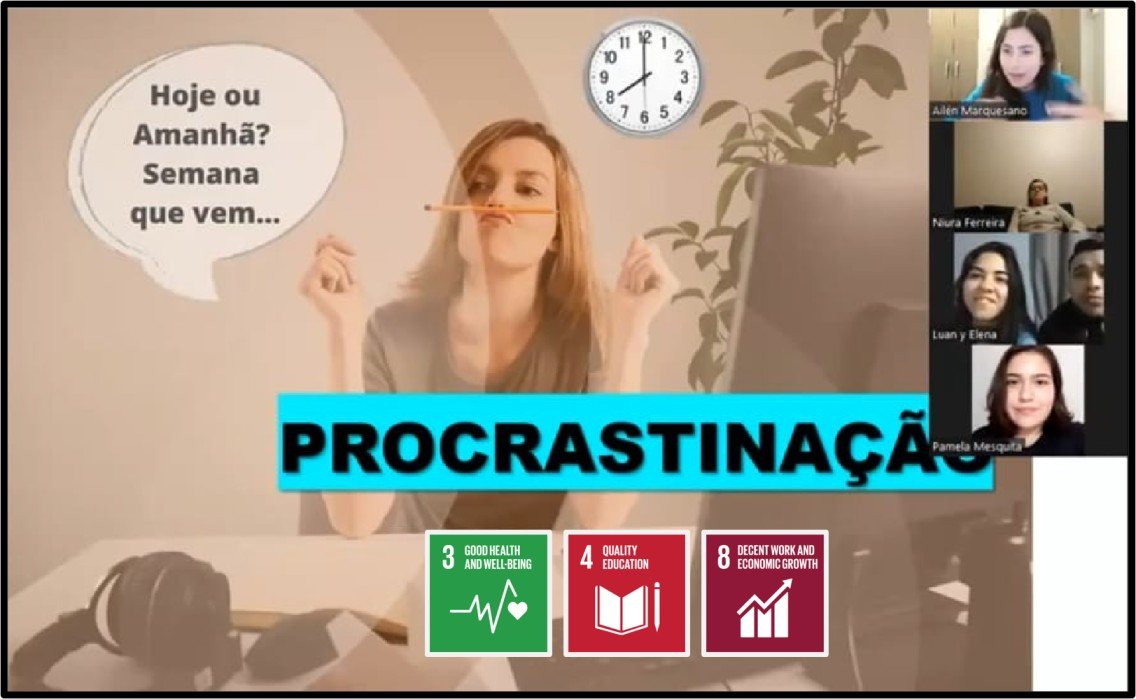 IAYSP Brazil organized a conference as part of the Agents of Change Program titled, "Procrastination," on August 12. There was the participation of 12 people on Zoom, where volunteers, youth and families of Rio Grande do Sul with guests gathered to learn about the meaning of procrastination – a problem of today's youth.
The theme was unanimously appreciated by participants, especially the new guests of YSP. The lecture provided goals and determinations of self-help, and self-analysis skills and explained how the issue can play a role even with the people we meet daily.