Academic Talk about Drugs and Violence #Cameroon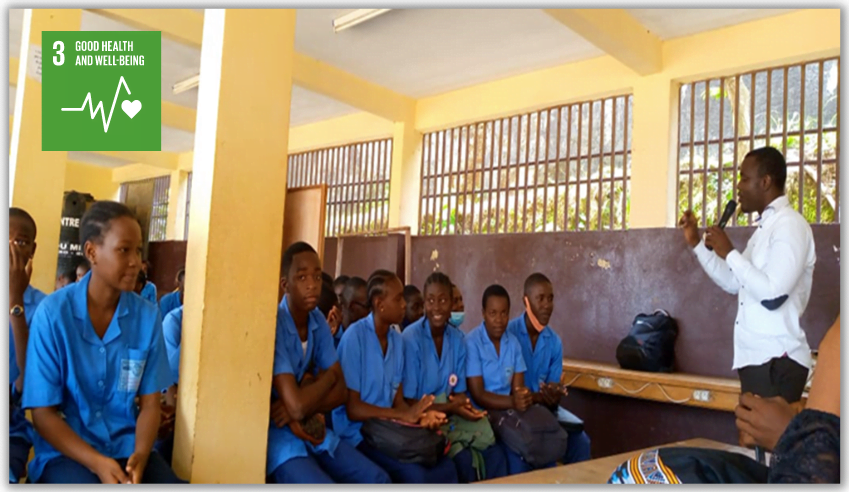 Under the sponsorship of the Departmental Delegate of the Ministry of Youth and Civic Education (Wouri), on May 11, 2022, IAYSP Cameroon carried out an educational talk at GBHS Logpom II on the theme, "A school without drugs or violence for assured success." The facilitators were IAYSP Cameroon staff members, Stavious Ihimbru and Selatsa Aubin, and Youth MP, Hon. Madwing Kwedi and IAYSP National President, Victoria Tching Bobe.
As special guests, we had a delegation from the Ministry of Youth and Civic Education of the department and the district, led by Mrs. Mbeleg.
The sub-themes were: "The harmful effects of drug use," presented by Hon. Kwedi; "Conflict resolution techniques," presented by Selatsa Aubin; and "Effects of sexuality in schools," by Stavious Ihimbru.
The delegation representative ended the activity by encouraging and congratulating the educators and encouraged the audience to share the message to their friends.