Three Hundred Twenty Participants on Character Education and a Memorandum Signed for Weekly Sessions in School #DR Congo
IAYSP DR Congo regulated Character Education on five occasions during October in Kinshasa city, with around three hundred twenty participants.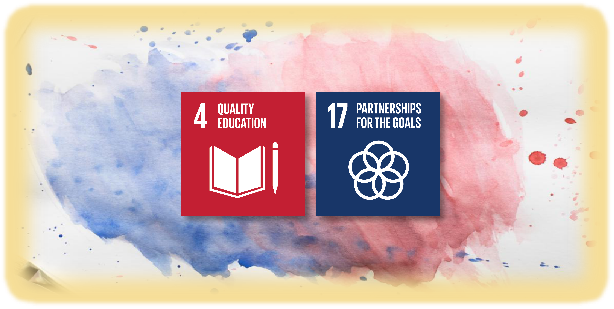 9th: Eighteen participants came together in the municipality of Bandalungwa, where the Kinshasa urban committee of IAYSP had a conference and launched an education and awareness campaign to fight against anti-values in juvenile environments.
This campaign consisted of planning seminars and conferences focused on character education for young people.
21st: They held the second conference on character education as part of the awareness raising and education campaign for youth to combat all forms of anti-values, with forteen people attending the event.
22nd: As part of the Peace, Pure Love, and Fight Against Anti-Values campaign in schools, they held a conference on character education for finalist students and teachers of the Tosalisana School Complex in the Commune-Barumbu. In total, there were seventeen participants.
IAYSP and the Tosalisana School are discussing about the signing of a memorandum of understanding between the two institutions.

23rd: They hosted the first conference on character education at the Ecole Technique Moderne le Palmier under the theme, "What does it mean to be good?" The head of the school, teachers, and students attended the activity, attracting one hundred twenty-three participants.
After the conference, the IAYSP DRC delegation was received in the audience by the head of school in his office to discuss the possibility of signing a partnership between IAYSP DRC and school ETMP (Ecole Technique Moderne Le Palmier).

30st: With a congregation of one hundred forty-seven participants, IAYSP DRC and the Ecole Technique Moderne Le Palmier signed a memorandum of understanding for character education for the benefit of students. This MOU consolidates the agreement to character education every Saturday for students studying during the second semester.
The head of education of the Educational Sub-Province Ngaliema three (Commune where the school locates) was present at the ceremony. He highlighted his ambition to witness IAYSP expand its activities in all schools of its educational province to remedy the problems related to the abuse of harmful substances and sexual immorality in school settings.
The event created an atmosphere of songs, dances, and poems performed by the students of the Ecole Technique Moderne le Palmier.
The promoter of the school, students, teachers, administrative officials, and the parents' committee were present.