เจอ (JOUR) 'To Meet someone' and Young Story #Thailand

The event เจอ (JOUR), meaning 'To Meet Someone' and Young Story, was transmitted through Facebook Live on two occasions; On March 5 and from the March 6 – 7, 2021.
The first time it was held focused opening a new space for young people to share their life stories, consult in detail about the topic from various aspects, and talk to the audience who want to phone-in to the guest consultation.
Young Story was divided into two parts:
The first session involved sharing inspiration from the invited participants since they could phone-in and accept direct calls to talk with them.
In the second session, the Likes Sa-Ra period ??, the hosts prepared engaging questions for participants.
The representatives were young people, none of them over eighteen years of age.
 
They will hold this activity every Friday of the week.
The moderators were: Mr. Pattana Sirimalai (Yuma) and Mr. Raksawan Jangsawang (RAK); with Mr. Moonnoie Niyomchoke, Bachelor of Science, Chulalongkorn University; and Mr.Thanaphat Onwichai, High School Student Member, fulfilling roles as guests.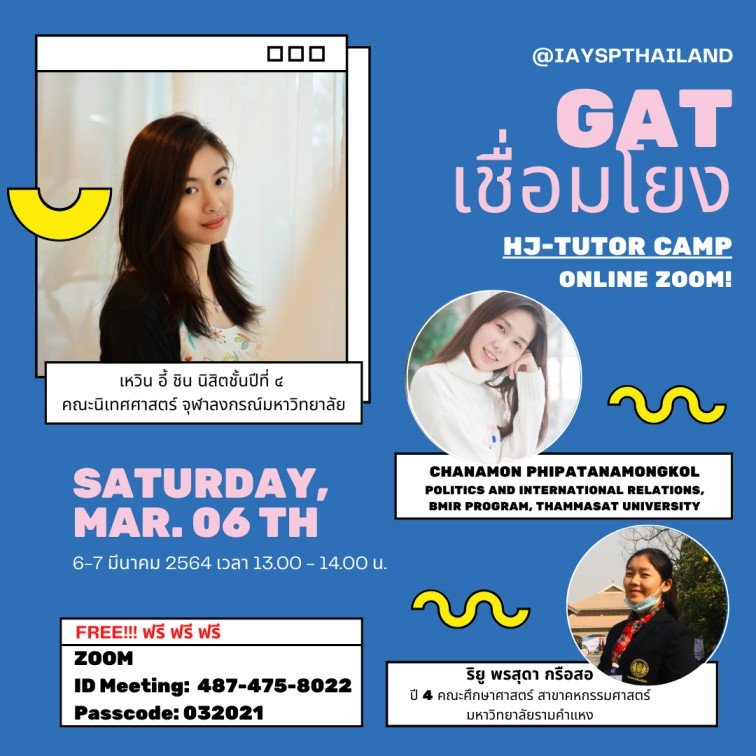 The results were as follows: 
1. Viewers (Live) 49 2. Likes 115 3. Comments 250 4. Shares 68 5. People Reached 1998 6. Engagements 2336
For the second event, the purpose was provide a platform for volunteering youth to participate in educational guidance, give advice and share their student life while studying at university.
They want to volunteer tutors, prepare for higher education entrance exams, and introduce a project, "The Smart Leader", to invite those interested in the to enter the training program to become CARP or YSP members in the next phase.
Two-day schedule: 
Day One (Half-Day Afternoon): Content about educational guidance and lectures inspired the topic, "Values and Purposes of Life."
Day Two (Full Day): It is a GAT-THAI ??. Practice quizzes and introduce the leaders to the Filial Heart of Thailand Youth Project.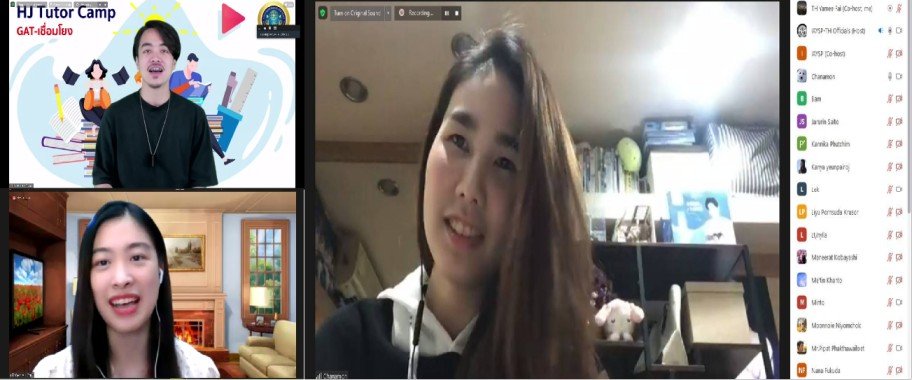 Dr. Ronachit Phutthala (Opening Remark).
2. Mr. Pattana Sirimalai (Host).
3. Mr. Moonnoi Niyomchok (Special Guest during University Guidance) Faculty of Bachelor of Science, Chulalongkorn University.
4. Ms. Chanamon Phipatanamongkol (Special Guest during University Guidance) Faculty of Political Science, International Relations International Politics (English).
5. Ms. Pornsuda Krusor Faculty of Home Economics, Ramkhamhaeng University (Special Guest during University Guidance).
6. Mr. Sutin SriBunpleang (Narrator).
7. Ms. Wen Yu Chin, Faculty of Communication Arts, Chulalongkorn University (Tutor).
8. Ms. Thammachart Ammathin (Smart Leader Project Curator).
Summary of the number of participants
Day One 6 Mar. C. 64: 28 people
Day Two 7 Mar. C. 64: 19 people
List of registered participants, twenty-six total:
1. PakKadPhitthayakhom School, BuengKan Province
2. MuangKlang Wittayakhom School, Phetchabun Province
3. Muang Si Thep School, Phetchabun Province
4. Srithep Prachasap School Phetchabun Province
5. TaoNgoy School, Sakon Nakhon Province
6. Sobmei Wittayakhom School, MaeHongSon Province
7. Wangthong Phitthayakhom School, Phitsanulok Province
8. Umphang Wittayakhom School, Tak Province
9. WangLang Wittayakhom School, SaKaeo Province.