Peace Design Table # 13 Climate Leadership and the 2030 Agenda (Angola)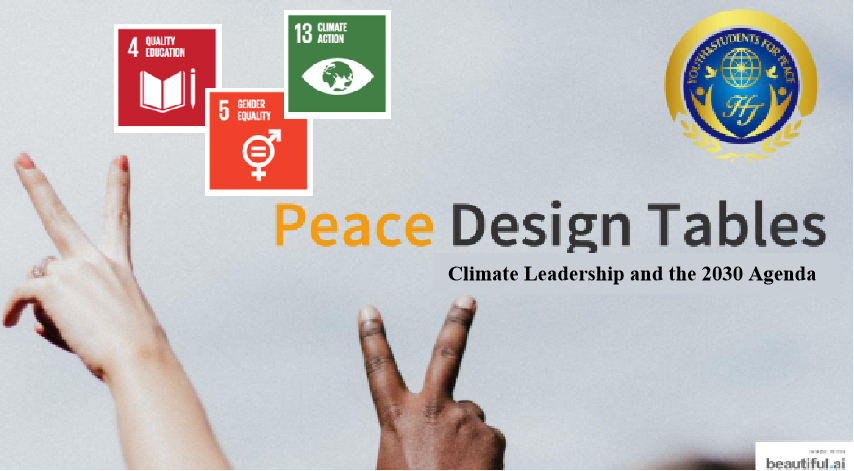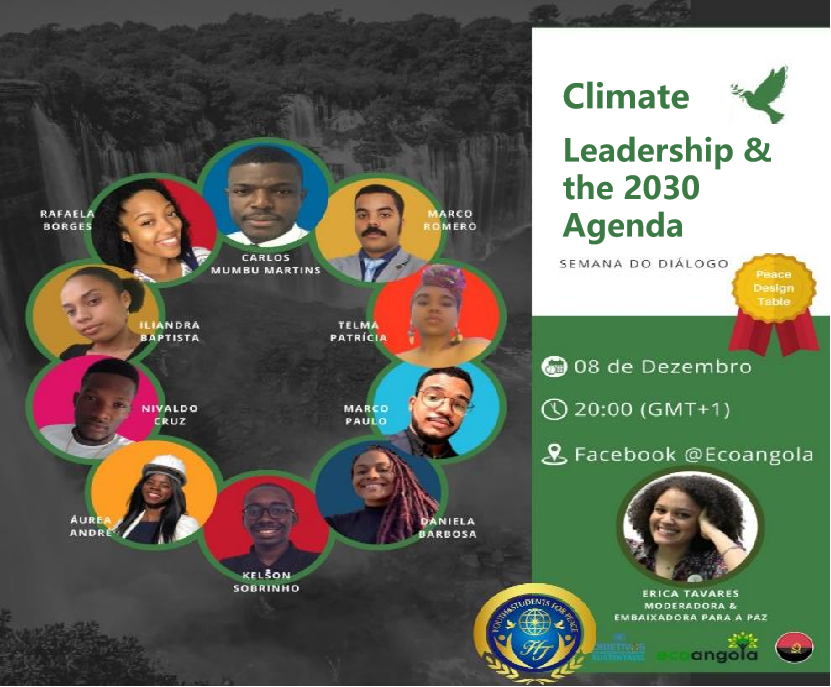 Ambassador for Peace Erica Tavares and her 10 Peace Makers held their Peace Dialogue Table and reflected on Climate Leadership and the 2030 Agenda on December 8th, 2020, having the participation of 50 people (SDG 4, 5, 13).
The dialogue was about Climate leadership, The 2030 Agenda for Sustainable Development, and Angola's present and future.
Main issues discussed:
– How to boost leadership in Angola.
– How to promote the 2030 agenda in Angola.
-What is the performance as young people within the United Nations Sustainable Development Goals.
Some challenges: 
-Insufficient public knowledge on the subject
– Absence of critical thinking
– Lack of motivation
– Communication failure
– Social and gender inequality
– Education without quality
– Deficient government action and poorly active citizens and others.
Solutions: (What can young people do?).
Invest in personal training, build the leadership they would like to receive, promote the training of teachers, and motivate citizens to become more active.